Including These Words In Your Dating Profile Will Guarantee You A Date
Not a 'long walk along the beach' in sight.
If you're like most people, you've probably tried online dating at least once in your life.
And, if you're like most people, you've probably found some profiles end up sounding eerily similar.
Well, according to Seeking.com, there's a way to make your prospective partner stop (scrolling) dead in their tracks.
The site pulled data on which terms its most successful users included in their profiles.
READ MORE: Do You Know The Newest Online Dating Terms
READ MORE: Research Says Aussies Are Legit Over Dating In More Ways Than One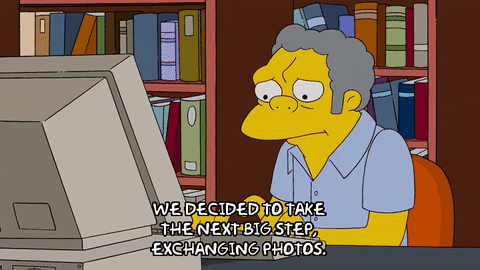 For Women These Were:
Connection
Yoga
Hike
Dogs
Travel
Love
Wine
Vegan
Foodie
Concerts
For Men These Were:
Travel
Gym
Connection
Wine
Tacos
Hike
Foodie
Pizza
Dogs
Concerts
According to the sites spokesperson, Brook Urick, regardless of this, we should think of our dating profiles as an "elevator pitch to prospective partners".
"Is your affinity for pizza and tacos really the most important thing someone can learn about you in 10 seconds?" she asks.
"Probably not -- getting that match is the first step, and then it's all about coming up with a personalized, interesting opening line."
Feature Image: Getty