Domino's Is Releasing A Dating App So We Never Need To Leave The House Again
Because how could you possibly be with someone who doesn't like pineapple on their pizza?
Well, it looks like we've officially given up on dating.
During its Annual General Meeting in Brisbane, pizza giant Domino's announced plans to launch a dating app so people can "bond over their shared love of pizzas".
The company's chief executive, Don Meij, explained that the app will work a little like Tinder -- greasy fingers and all.
"Simply swipe on your favourite pizza and the Domino's Dating app will connect you to other pizza lovers, find a match, and go on a date," Mr Meij said.
In a press release post event the company went on to say "what better (sic) to bond over than your shared love of pineapple on pizzas".
True, it's those D&M conversations upon which life-long marriages are built.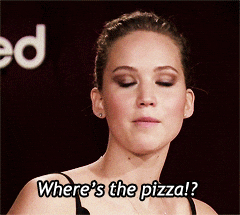 But keep your pepperoni in your pants because as yet the app doesn't have an Australian release date -- with the Netherlands the first (lucky) country set to have it rolled out.
According to an internal poll conducted within the 10 daily office, the majority of singletons were excited about the chance to use the app:
Mat, senior entertainment reporter: "Yes I definitely would especially if I can date a pizza".
Claire, contributing lifestyle editor: "You could weed out the ones who eat pineapple etc... if you didn't like that I guess. Which I do, so I'd be weeded out".
Wade, video team lead: "No, I wouldn't use the app because it would reveal my secret shame of demolishing a whole large pizza by myself -- I'm pizza asexual".
Gill, lifestyle reporter: "I would never NEVER date anyone who liked a stuffed crust. And that's not a euphemism."
If the app does end up making it Down Under it will join a rather eclectic mix of dating apps which have sprung up in recent years.
READ MORE: Do You Know The Newest Online Dating Terms?
READ MORE: Dating Online Has Changed The Way We Look For Love -- But Not Always For The Best
The Top Dating Apps You Need To Know About
Tinder
Ahh, yes. A lot has been said about Tinder -- both good and bad -- but it still manages to pull in a crowd.
It's easy to use and free. Users need to download the app and then upload a few images to their account with a brief description.
They're then vetted by other users in swiping system -- if you like someone you swipe right, if you don't like them you swipe left.
If a person you have swiped right on has also swiped right on you then you get told you're a match and it's ON.
Bumble
Originally heralded as the first feminist dating app -- as women must make the first move.
Here, after connecting with a "match" ladies have the chance to make the first move via in-app messaging within a 24-hour timeframe.
It's similar to Tinder in that it's location-based and works via an easy-to-download app. Not surprising, really, given the app was created by a co-founder or the original Tinder app, Whitney Wolfe.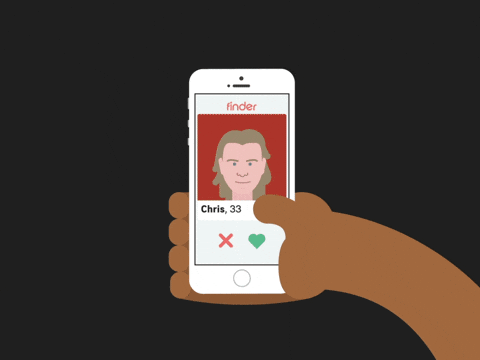 Hinge
According to its website, Hinge hinges itself on being "less superficial than Tinder". The net for love is also a lot smaller -- with Hinge only matching you with people who you have mutual friends with via social media.
The app also lets you put up more photos and answer a range of questions -- unlike other apps, you don't swipe left or right on Hinge. Instead you can 'like' someone's answer or photo, and if they like you back, then you start talking.
Gymbud
It's like a Tinder for those who are fanatical about their fitness.
Similar to other dating apps, Gymbud users upload a profile complete with photos, bio info and location and swipe through fellow fit peoples' profiles 'til they find a match.
Feature Image: Getty