These Are The Names That Have The Best Luck On Tinder
What's in a name? The potential for a swipe-right, it seems.
What's your Tinder game like? Perhaps you're raking in all those swipe-rights, or maybe your match list is a little on the empty side.
If the latter is the case then there's no need to be too hard on yourself, you are wonderful. Your witty bio is wonderful. Your carefully selected profile photos are also wonderful .*
*As long as there isn't one of you and a dozy tiger, but that's a rant for a whole other time and place.
READ MORE: Can You Make Someone Fall In Love With You With A Spell?
What might not be so wonderful is your name. Yeah. Your first name, the one your sweet, kind and loving parents gave you upon your birth.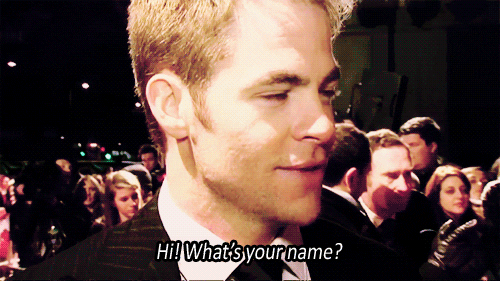 At least that's according to data from Tinder on the most swiped-right names in Australia.
According to the dating app, Aussie singles have particular tastes when it comes to the names that they'll swipe yay or nay on.
Tinder users are apparently mad for ~spicy~ international-sounding names like India and Paris for ladies, and the French name Antoine for men.
READ MORE: Dating Online Has Changed The Way We Look For Love -- But Not Always For The Best
Oui, oui, non?
Monikers that gave a nod to famous locations around this great southern land -- such as Bronte (aka the beach), and Fraser (aka the island) -- also got people swiping.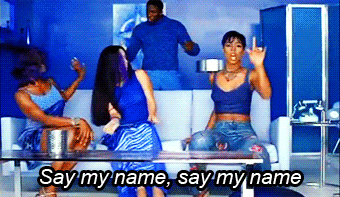 One of the country's most popular girls names, Olivia, topped the gals' list in its shortened form, Liv, while celeb-inspired names like Demi and Jonah added some star power to the mix.
Because we know you're dying to see if your name made the cut -- here is the full roundup of the most match-happy names on Tinder in Aus.
Top Sheila's names:
Liv

Bronte

Paris

India

Demi

Izzy

Abbie

Britt

Gabriella

Shenae
Top bloke's names:
Oli
Lachie
Hunter
Harrison
Hugo
Campbell
Fraser
Jonah
Antoine
Cal
Now we're off to legally change our name at the Births, Deaths and Marriages office, byeeeeeeeee.
Feature image: Getty.