Dating Online Has Changed The Way We Look For Love -- But Not Always For The Best
If you ask your parents how they met you're likely to hear a long-winded serendipitous story about how it just "happened" IRL.
It usually goes a something like this: "I wasn't even supposed to go out that night, but for some reason my girlfriends insisted I come and the rest is history...".
Today if you ask someone to tell the story about how they met their latest flame, it usually goes a little something like this: "I swiped right".
Apart from sounding less mushy and sentimental, it also sounds much less complicated, right? After all, isn't that the point of technology? To make things -- like dating -- much less complicated?
Well, not quite.
According to a new eharmony survey of 1,000 Australian daters, not everyone who's grown up in the digital dating age of technology is at ease with meeting their match online.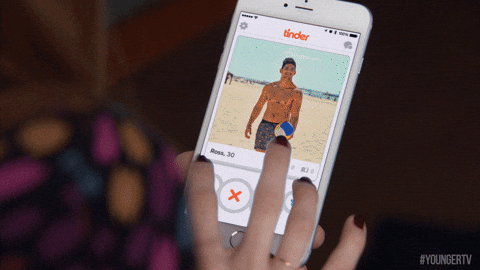 Of those aged between 20 and 30 years old, only 21 percent met their partner through an app or dating website.
Dating in the digital world
"I hate dating apps," Alison* told ten daily.
The 28-year-old, who is currently single, said that the only time she bothers to get on them is "when I'm insanely bored".
I get stressed because I'm not 'picking' anyone … and then I get stressed because I eventually swipe right on someone and now have to have a conversation with them
And she's not alone.
"I definitely still like meeting people properly in the old-school way [such as] at a party, a bar, through friends etc," Dave*, 28, told ten daily.
"But to be honest, I'm super busy all the time and don't really get much time to go out to bars to 'pick up;".
A lack of time and patience isn't all the research found. Our modern-day attitude towards taking relationships from singledom to coupledom has also had a digital makeover -- although not necessarily for the better.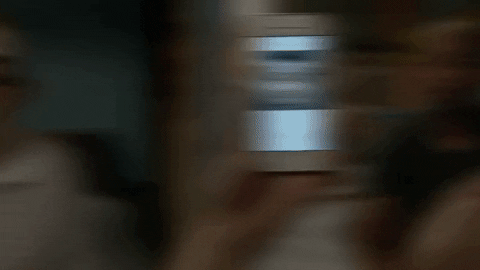 READ MORE: Sniffing Your Partner's Stinky Shoes Could Help You De-Stress, Says Study
READ MORE: The 5 Dealbreakers That Should End Any Relationship
As it turns out, nearly half (43 percent) of digital daters said they needed a formal, face-to-face discussion with their partner before they could make the relationship "official".
Surprisingly, despite their reliance on technology, only six percent of daters admitted they would be prepared to cement their relationship via a text message.
On the flip side, 60 percent of older daters (those aged over 50) surveyed said they "just knew" when things were getting serious with their other half.
What happened to romance?
Rebecca*, 24, confessed she felt that technology was taking the romance out of dating. "One of the most charming things you can do these days is ask someone for their number," she told ten daily.
"In the age of digital dating, adding someone on a platform outside of the original dating app is a natural progression for connection. Suddenly, you know what this person looked like when they were in Year 9. You know their stance on politics or their thoughts on the environment. You judge them for the way they joke or the memes their friends tag them in. It's an information slam on a person you've never met, before they've even had a chance to charm their way into your life," she said.
It's an information slam on a person you've never met before they've even had a chance to charm their way into your life
eharmony's relationship and dating expert Sharon Draper, said the data is clear evidence that "our love habits continue to be a sign of the times".
There is, however one thing the research did discover that hasn't changed over time -- and that's what humans find attractive.
A sense of humour remains the most alluring trait for singles, with 69 percent of respondents saying it's the most important quality for a partner.
While 64 percent named shared interests as high on their list. And most surprising of all, over half (54 percent) named sexual chemistry as top of mind.
Still keen to get busy in choosing a partner? We've done the hard work for you...
The Top Dating Apps You Need To Know About
Tinder
Ahh, yes. A lot has been said about Tinder -- both good and bad -- but it still manages to pull in a crowd.
It's easy to use and free. Users need to download the app and then upload a few images to their account with a brief description.
They're then vetted by other users in swiping system -- if you like someone you swipe right, if you don't like them you swipe left.
If a person you have swiped right on has also swiped right on you then you get told you're a match and it's ON.
Bumble
Originally heralded as the first feminist dating app -- as women must make the first move.
Here, after connecting with a "match" ladies have the chance to make the first move via in-app messaging within a 24-hour timeframe.
It's similar to Tinder in that it's location-based and works via an easy-to-download app. Not surprising, really, given the app was created by a co-founder or the original Tinder app, Whitney Wolfe.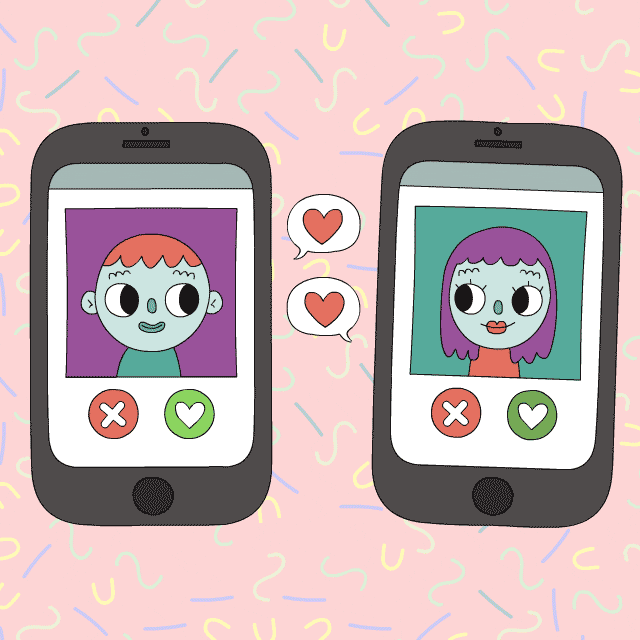 Hinge
According to its website, Hinge hinges itself on being "less superficial than Tinder". The net for love is also a lot smaller -- with Hinge only matching you with people who you have mutual friends with via social media.
The app also lets you put up more photos and answer a range of questions -- unlike other apps, you don't swipe left or right on Hinge. Instead you can 'like' someone's answer or photo, and if they like you back, then you start talking.
Gymbud
It's like a Tinder for those who are fanatical about their fitness.
Similar to other dating apps, Gymbud users upload a profile complete with photos, bio info and location and swipe through fellow fit peoples' profiles 'til they find a match.
Feature Image: Getty