Why One Senior Royal Won't Be Attending Princess Eugenie's Wedding
And no, it's not Fergie.
Princess Eugenine already knew she had a battle on her hands with having to follow up Meghan and Harry's wedding with her own.
Bless her.
Now a spanner has been thrown into the works, with news that Camilla won't be attending. But before you pull out the popcorn, it's not what you think.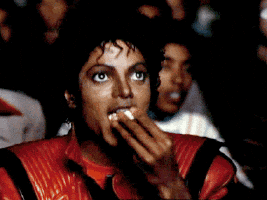 As it turns out the 71-year-old Duchess of Cornwall already had a royal commitment booked in on the date of the wedding.
While most of us would probably just skip whatever else we had on because FAMILY, Camilla didn't want to let anyone down and is determined to attend her prior engagement.
"The Duchess has a long-standing engagement and didn't want to let anyone down," a source told Hello! magazine.
Even though she won't be there, her husband Prince Charles is still planning on attending because as if you'd miss a party, right?
While the guest list hasn't yet been confirmed, around 800 people are expected to watch the princess tie-the-knot to Jack Brooksbank at Windsor Castle.
READ MORE: Everything We Know About The 'Other' Royal Wedding
READ MORE: Yes, The Opera House! Yes, Dubbo... But Harry, What About The Big Banana?
Celebrities Robbie Williams, George and Amal Clooney, Ellie Goulding and Sir Elton John are also expected to attend.
Guests will reportedly be serenaded by Italian opera icon Andrea Bocelli, who will sing two pieces at the wedding ceremony, People reports.
Musicians from the Royal Philharmonic Orchestra will also perform at Windsor Chapel.
There will be no shortage of booze at the reception -- the groom is the UK ambassador for Casamigos Tequila, the brand founded by George Clooney.
Fergie seems pretty chuffed about the prospect of tequila shots at the upcoming wedding.
"The good news is Jack also works as the European Manager for Casamigos Tequila, so I am perfect," she told The One Show on BBC.
Feature Image: Getty