How To Bounce Back From A Breakup (For Cassie, Britt, Sophie And Brooke)
Because matters of the heart can be tricky (we're talking to you, The Bachelor girls).
Dear Brittany, Sophie, Brooke and Cassie,
Hey there. It's your friends at ten daily here... What's that? Do we have a tissue? Yes, of course, take the whole box.
We all saw you on The Project and we felt your pain. So much so that we've decided to help you move on. After all, there's nothing worse than a breakup, right? So here you go. Here's a little something we made for you -- our tips on surviving a breakup.
First, up, Lysn psychologist Breanna Jayne Sada's advice is that you really should all look after yourselves emotionally.
"Break ups are never easy on anyone, no matter if you're the person who made the call or not," she told ten daily. "It can take time to process what's happened and it is important to allow yourself to go through all of the emotions you feel."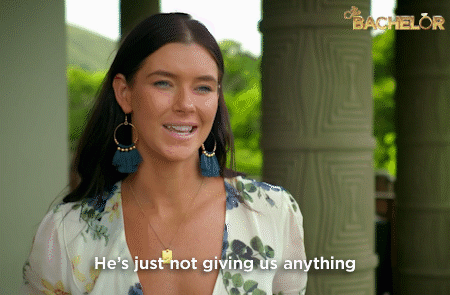 She suggests that you give yourselves time to feel every one of the emotions that pop up, rather than pushing them aside and hoping they go away. "Place an emphasis on looking after your emotional wellbeing by doing things that make you happy," she suggested. "Sometimes it might be a case of distraction, perhaps spending time with friends so you don't always feel lonely, or going to the movies as a way to switch off for a little while. Keeping yourself busy can be a good way to get through directly after a breakup, whether you throw yourself into work, or spend more time at the gym releasing those feel good endorphins."
Next, she gave us some tips about how you girls can move forward. Ready? You may want to take some notes.
"Understand that moving forward takes time and you don't need to be in a rush to do it," she said. So don't apologise for the tears on The Project OK? We've all been there.
"Take the time to process all the emotions and feel okay about being sad, lonely and all of those heartache emotions for a little while. Perhaps give yourself a time frame to grieve and work towards feeling better each day," she continued. "You need to feel all of the emotions to enable you to process them correctly."
She also suggested that you continue on with your life in the most normal way that's possible but be careful about just pushing emotions aside. "Surround yourself with loved ones and those that make you feel good about yourself. These people can be key in allowing you to feel loved and supported through difficult days. Remember that you had a life before that person and it is possible to have it again, it all just takes time."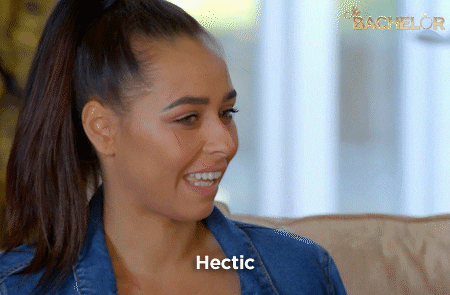 And on that -- you should avoid dwelling on the past for too long and getting stuck in a spiral of unhappiness. "Yes, you should allow yourself to feel all the emotions related to the breakup, but you do need to work towards getting better each day," said Breanna. "You can still have bad days, but you don't want to spend most days in bed crying or calling in sick to work because you can't face the world. These days might still happen, but don't let it happen everyday."
Once you've let a little water under the bridge, and the time is right, Breanna advised that you will be able to reflect back objectively about why the relationship didn't work and make the necessary adjustments for future relationships. "Remember you will have harder days than others or just harder moments but that doesn't mean you aren't moving forward."
And yes, we know Nick said he would buy you a drink if he saw you out -- what the? -- but it's possibly best you don't let him.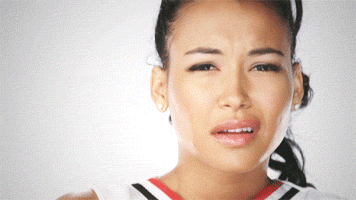 "I tend to think that directly after a break up, the 'out of sight, out of mind' situation can work wonders. Over time you might like to remain friends but it can be a difficult thing to do straight away. Instead give yourself some time to process the breakup and consider a friendship further down the track when the mere sight of them doesn't cause you heartache," said Breanna wisely (we're looking at you Cassie).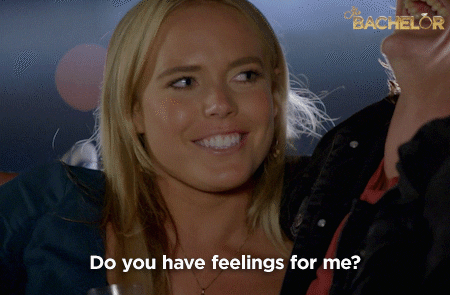 "Breakups can bring out the worst in people and sometimes you might see things that make you not want to be friends with them and that's okay." continued Breanna. "Initially, only spend time with people who are making you feel good about yourself and who are good for your mood."
And that means not Nick. Are you with us, girls?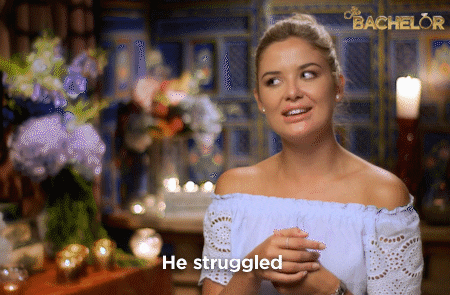 Lastly, you will find love again. Yes, we promise. Just maybe give it some distance? Don't go jumping into a relationship with someone else just yet and DEFINITELY give it some time before you put your hand up to star in the next season of The Bacherlorette.
"If you do go straight into a new relationship, you might not have processed your grief and issues may arise later on. It's important to deal with the pain correctly rather than masking it. If you do meet a suitable date earlier on, take things slowly rather than rushing into anything."
Right, we hope that helps guys. You all rock.