The Big Clue That May Prove Harry And Meghan Aren't Trying For a Baby ... Yet
Royal fans have been hoping for news that a new baby was on the way since Prince Harry and Meghan Markle tied the knot.
But it looks like they're going to need to wait a little longer.
Despite announcing they would "hopefully start a family in the near future", a quick check of the couple's impending itinerary strongly suggests the pair will wait until at least April next year before trying for a bub.
And it's all down to the places the Duke and Duchess are set to visit on their upcoming tour.
Apart from Australia, the pair will also head to Fiji and Tonga – two places which have been classified by UK authorities as having "a risk of Zika virus transmission".
Zika hit headlines during the 2016 Olympic Games in Rio, when health authorities issued a warning to pregnant women to avoid travelling to the area for fears of contracting the disease which can cause birth defects.
So, apart from not trying for a baby anytime soon, it's also highly unlikely that Meghan is already pregnant.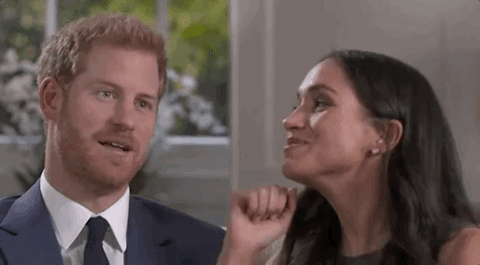 Health experts also recommend that women wait up to six months after travelling to countries that contain a Zika risk before conceiving.
With all the dates added up, and if the couple follow the advice from health experts, it's looking unlikely that the pair will start trying for a baby before April next year.
The couple will kick off their tour in Sydney on October 16th.