Michelle Obama Just Married A Couple In Chicago
Is there nothing she can't do?
Could Michelle Obama BE any cooler? The Former first lady and all round BOSS is just doing a cheeky 10-city stadium tour on the back of the release of her book, the memoir Becoming.
Pretty cool, right? Well it gets better. While in Chicago (her hometown) for the opening night, she managed to do something else very special.
This tweet is unavailable or no longer exists.
She helped a couple get hitched.
Stephanie Rivkin, a family friend of the Obamas, and partner Joel Sircus were married at Theater on the Lake in Chicago. And to the surprise of the other guests, Michelle was part of the ceremony.
And no, she didn't actually officiate the wedding, but she did lead the couple through their vows and there wasn't a dry eye in the house.
One attendee, Tina Newman, couldn't contain her excitement and shared a video of Obama at the altar on Instagram.
"Holy Moly," Newman's post said, complete with a heart emoji. "That moment when Michelle Obama officiated at your (cousin's) wedding!"
Always the best dressed at any ocassion, Obama looked amazing in a long-sleeve black dress.
After the nuptials, the festivities continued with a lively wedding reception where the couple participated in a Hora chair dance. It's not clear if Obama attended the party, but you just know she would have rocked the dance floor, too.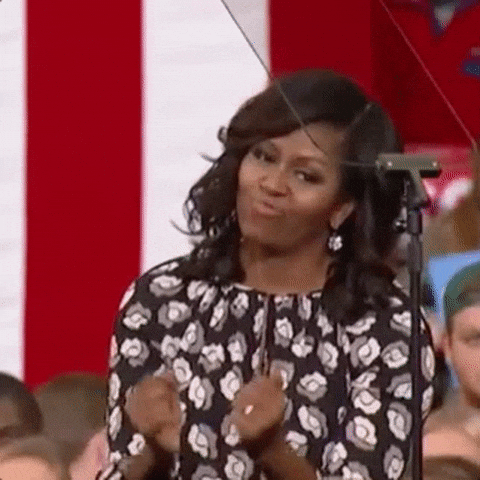 Feature Image: Getty