Prince Harry And Meghan Pucker Up For Post-Polo Pash
Now that's some royal PDA.
Goodness gracious! Prepare to clutch your pearls and swoon delicately onto the nearest soft surface because newlyweds the Duke and Duchess of Sussex have just gone and pashed BIG TIME after a polo match, and tbh we're not coping.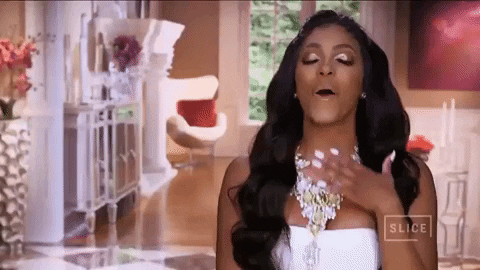 The lip-lock happened after Prince Harry's team won a charity polo match in Windsor, England on July 26 and by the looks of things the royal redhead was more interested in a victory smooch from his new wife than the whopping silver trophy on offer.
This ain't no restrained peck-on-the-lips either. We're talking full-on kissy-kissy -- to use a technical term -- and someone better warn the Queen and have some smelling salts on hand because these two lovebirds have clearly thrown caution AND royal rules to the wind.
And the PDA didn't stop there. The loved-up couple, who celebrated two months of wedded bliss last week, were snapped leaving the Berkshire Polo Club after Harry won the Sentebale ISPS Handa Polo Cup hand-in-hand. Ooh-ah!
Phew, okay so have we recovered enough to chat about more serious things, such as what the fashionable Duchess wore to this smooch-fest of a polo match? Her denim midi-dress is by Carolina Herrera, the very same label she wore to the Trooping the Colour back in June.
She pared the chic fit-and-flare frock with her fave pair of nude Aquazzura pumps. The Duchess does love herself a nude heel.
You might recognise her choice of clutch, as her royal rello Pippa Middleton has carried the very same J.Crew rattan bag on several occasions. The best news? At about $103 it's surprisingly affordable but be quick as it's currently 30 percent off.
The 36-year-old topped off her look with a sleek pair of sunnies, because when your future's so bright and full of cheeky pashes with your Prince hubby you've gotta wear shades.
Feature image: Getty.