Virgin Is About To Become The First Aussie Airline To Give Babies A Checked Luggage Allowance
Virgin Australia has just announced a new policy that means babies can pack up all their soft toys for their next holiday.
According to a statement released by Virgin, children under 23 months old can now check-in an additional 23kg bag free of charge "as well as two special infant items, such as [a] pram, cot car seat or baby capsule".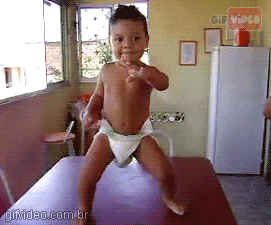 Parents can also bring an additional 7kg carry-on bag for "essential baby products". '
If you think about it, this news is wonderful for anyone with or without a baby.
Parents will be able to pack everything they could possibly need to keep their bub happy which will have a flow-on effect for fellow passengers who will be able to enjoy a flight with some very (hopefully) contented babies.
READ MORE: 'Get Your Own Kids': Pink Dyes Daughter's Hair To Stick It To The Parenting Police
"We know travelling with an infant can be incredibly stressful and we're pleased to make that journey a little more effortless by introducing an infant baggage allowance on domestic and international flights," Virgin's general manager of ground operations, Paul Woosnam said.
"We want to be the airline of choice for travelling families and we're proud to be the only carrier in Australia to recognise that travelling with an infant sometimes means packing far more than usual. We think parents will be pleased too, as they can now pack a little extra for themselves on their next trip," he added.
In comparison, infants on Qantas domestic flights aren't allocated any baggage allowance but are permitted "three infant items". They're allowed one piece up to 10kg on international flights but the bag must not be bigger than 115cm.
So for anyone planning a little holiday this year with a baby or two in tow, now you can pack everything but the kitchen sink. As long as you remember that you still have to lug it all around on your vacation.
Main Photo: Supplied.