Influencers Are Getting Sick After Swimming In Lake That's Actually A Toxic Dump
Anything for the 'gram, right?
It's a tough life being an Instagram baddie (just ask Melbourne influencer, Mikaela Testa).
First, they were stripped of self-validation when the ability to see 'likes' was removed on the platform, and now, they've been hit with the news that a seemingly picturesque, turquoise lake in Galicia, Spain, called Monte Neme -- is actually a toxic dump.
READ MORE: Melbourne Influencer Breaks Down Over Instagram Removing Likes After 'Blood, Sweat And Tears'
As 'grammers flocked to the location and snapped up a storm to show off their best tree pose or dive into the water to debut their latest sponsored barely-there bikinis, little did they know that the lake -- also known as "Galician Chernobyl" -- is actually the site of an old tungsten mine from World War II that has remained abandoned since the 1980s.
In fact, the stunning blue of the water comes from chemical contamination and has already caused some serious health issues for several people who swam in the hazardous waste in order to nail the perfect shot.
READ MORE: Instagram Is Getting Rid Of Likes On Posts For Australian Users
READ MORE: What Aussie Influencers Think Of Instagram Hiding Their Likes
According to Spanish publication COPE, one influencer, known as Uxía, suffered an allergic reaction for two weeks but insisted that it was "a little bad, yes, but the photo was worth it."
Another told Publico that following exposure to the toxic lake, she came down with a rash fand suffered bouts of vomiting. As well as this, the publication reported that more than one influencer had to be hospitalised "for damage to the skin and digestive system."
Meanwhile, Manuel Ferreiro, a doctor at University Hospital of Coruña, told The Local: "Brief exposure will most likely cause eye and skin irritation but a longer time in the water and digestion of the toxins could cause stomach problems, vomiting and diarrhoea."
It's not the first time Instagram influencers have been warned to avoid dangerous areas. Earlier this month, GUARDS WITH BATONS had to literally block the entrance to a Siberian lake that was riddled with poisonous waste because people wouldn't stop swimming in it to get photos for the 'gram.
Oh yeah, there's also been a massive rise in influencers heading to Chernobyl to take advantage of the grungy (and radiation-heavy) ~aesthetic~, with many influencers slammed for snapping sexy selfies in the Chernobyl death zone.
Ugh, God help us all.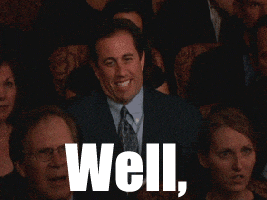 Image: Instagram