Are We The Last People On Earth To Learn How To Properly Eat A Soup Dumpling?
Don't blame us for being overly excited.
Dumplings are absolutely delicious, and there is nothing better than a gorgeous soup dumpling (xiao long bao) with its delicate steamed exterior, delightful meaty filling and -- oh yeah -- the soup the temperature of lava.
If you're like us, and shovel that sh*t into your face ASAP when in the presence of dumplings, you also know what it's like to feel the immense (and delicious) pain that comes with the explosion of boiling hot (delicious) soup hitting you in the face.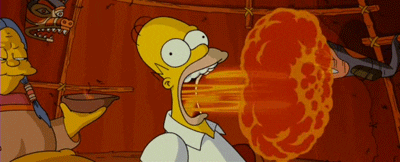 Or maybe you try and outsmart the dumpling by biting into it a little, so as not to have your mouth filled with hot, hot juice -- only for it to explode over your front.
Well, thanks to 'MasterChef' we now learned the ~proper~ way to consume a soup dumpling.
READ MORE: MasterChef: The Secret To Making The Perfect Dumplings
READ MORE: 'I'm So Sorry, Grandma!': The Secret Recipes That Got Spilled On MasterChef
In the first night of Secrets Week, the gang were tasked with creating their own version of dumplings -- but before they got stuck into that challenge, Gary, George and Matt welcomed Edward Yulianto from Din Tai Fung who gave the gang a dumpling masterclass.
And while the whole "how to make a dumpling" lesson was cool -- it's also something we are probably going to hold off doing until we master using a microwave.
What WAS incredible was when Edward grabbed a dumpling and gave the following handy tips.
Okay SO: grab the dumpling and dunk it into whatever you like: soy sauce, vinegar, a blend of both or just leave it as is.
Then things got revolutionary:
You're probably like, "Yeah 10 daily, what were you doing? Just ripping right into a boiling hot pocket of extremely hot liquid?" and sure, SURE this might be incredibly obvious but at least we weren't the only ones who just learned the right way to eat a dumpling.
This tweet is unavailable or no longer exists.
This tweet is unavailable or no longer exists.
This tweet is unavailable or no longer exists.
Even George admitted, "That's what we've been doing wrong! We just jam it down too quick!"
So... at least we weren't the only ones who learned something this week. Hopefully, Edward's tips will save you from burning your face off the next time you head out for some delicious soup dumplings.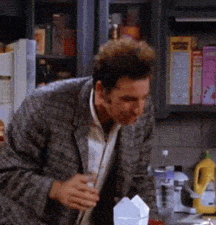 TBH we're probably still going to end up shovelling them into our stupid, hungry faces anyway.
MasterChef Australia airs Sunday to Thursday nights at 7.30pm. Only On 10 And WIN Network. Missed an episode? Catch up on 10 Play or 10 All Access!
Featured image: Network 10.