Newlyweds Shock Guests With Graphic Severed Head Wedding Cake
Newlyweds Dave and Natalie's choice of wedding cake is turning heads.
The pair were married just days before Halloween and made darn sure that their cake was in keeping with the spooky holiday.
The bloody creation features the bride and groom's severed heads -- compete with hacked flesh and bright red splatters. Yep.
The couple's cold, dead eyes seem to gaze out into space, daring you to come in for a closer look. We're happy keeping our distance, thanks.
READ MORE: A Love Letter To The AWW Children's Birthday Cake Book
The final flourish is a blood-red banner inscribed with 'Til death do us part' -- which seems to take the traditional wedding vow to a whole new level.
We're betting that when the cake was brought out at the reception their guests lost their heads ...
Or maybe even their lunch?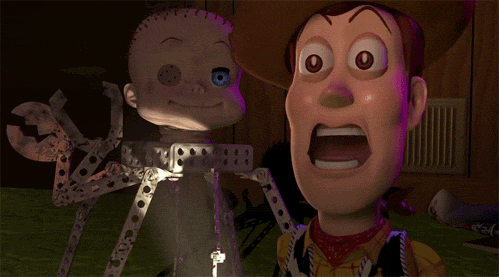 The couple tied the knot back in 2013 but their gory cake was recently re-shared on the Facebook group 'That's It, I'm Wedding Shaming' -- and on the cake maker's own Instagram -- where people were quick to label it "horrifying."
"You're both sick & twisted. Happy Anniversary," wrote one Instagram user. "Best wedding cake," wrote another.
Others were full of praise for the cake makers, Sideserf Cake Studio. "Seriously, your cakes are AMAZING!!!," wrote one fan. Another said, "Holy.....this is terrifying! But seriously amazing work."
READ MORE: The Royal Wedding Cake Is Ready And It Is EPIC
Look, whatever your opinion on the couple's ~unique~ choice of cake it's clear that these two were head over heels in love. Geddit?
Texas-based Sideserf Cake Studio is the brainchild of husband and wife duo Natalie and Dave Sideserf.
Natalie made a life-like cake 'sculpture' of country music legend Willie Nelson that went viral over six years ago -- since then the pair's hyper-realistic creations have appeared on American Idol and their own Food Network TV show, Texas Cake House.
While Sideserf does have a taste for the gore -- see their tummy-churning human 'heart' cake for instance -- not everything they serve up is dripping in blood.
They also have a knack for whipping up incredibly life-like fruit and vegetable 'cakes' that no doubt leave diner's brains and stomachs very confused.
We've certainly never wanted to tuck into a raw onion more. Get in line, Tony.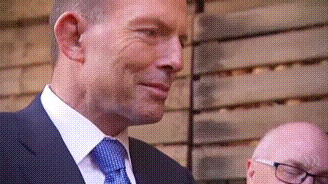 Feature image: Instagram/@sideserfcakes.