One In Five Dads Miss The Birth Of Their Child And Sport Is Largely To Blame
Witnessing the birth of their own flesh and blood is not a top priority for 20 percent of fathers.
That's what the UK parenting site Channel Mum discovered via a recent poll of their community.
The survey of about 2,000 parents revealed the top reason for dads avoiding the delivery room was that they simply "chose not to be there."
Well, there you go.
The second most popular reason was being stuck in traffic followed by not getting a call that their partner was in labour.
READ MORE: Queensland Mother Gives Birth On Side Of The Road... Again.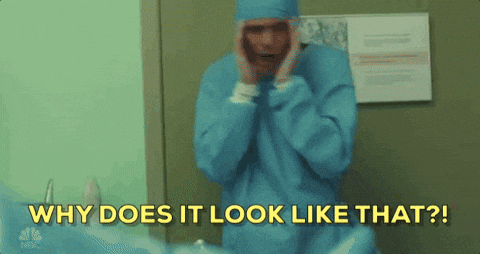 Sport or sport-related activities such as watching a game or attending practice made up one-fifth of the reasons fathers gave for being AWOL.
The excuse "There was a big match on the telly" was reportedly used by around one in 100 absent dads.
Channel Mum founder Siobhan Freegard told The Sun that while most mums are encouraged to make birth plans, this study shows not all births stick to that plan.
While most dads are desperate to see their child born, some admit they don't cope well and opt to stay away -- while in other cases mums prefer the support of other family members like their own mum, sister or even a best friend.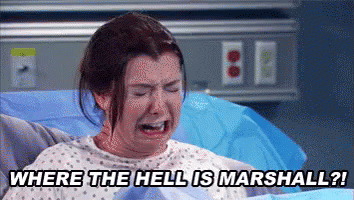 Here are the top 20 reasons for partners missing the birth of their child:
I chose not to be there

I got stuck in traffic on the way

I didn't get the phone call to say labour had started

There was an unmissable soccer match I had to attend

I myself was in the hospital

I didn't know the labour was happening

My partner didn't want me to be there in the room

There was an unmissable soccer match I needed to watch on the telly

I was overseas or out of state

My car broke down on the way

I was away on a business trip

I got stuck in a really important client meeting

I chose to go to the pub instead

I didn't want to see my partner suffer so opted to sit outside instead

I wanted to watch the rugby

I was in the middle of sports training

The train/bus was delayed

Our parents insisted I shouldn't be present in the room

I had no phone signal

My phone battery had died
Dads in the delivery room
Childbirth was traditionally a female-only event according to medical historian Judy Leavitt, a professor emeritus at the University of Wisconsin-Madison in the US -- and getting fathers into delivery rooms didn't happen overnight.
Before the 20th-century -- when childbirth moved to hospitals -- women gave birth at home surrounded by female friends and family members. A male doctor might come and go, Prof. Leavitt told National Public Radio, and fathers might be asked to boil water, but mostly it was a room full of women.
By the 1930s, births in Australian public hospitals had doubled but expectant fathers were left to pace the waiting room, nicknamed the 'stork club.'
READ MORE: Male Birth Control Is On Its Way, But Would Men Take It?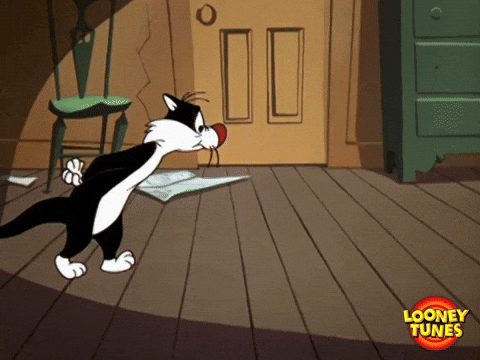 According to Prof. Leavitt, the women's rights movement of the '60s helped drive the campaign for hospitals to allow dads to be present during labour -- but not for the actual birth.
Over the next two decades, it slowly became the norm for fathers to be in the room when their brand new little one took a first breath.
In a break with royal tradition, Britain's Prince Charles was present during the birth of both his sons in the '80s. By contrast, his father, Prince Philip distracted himself by playing squash and pacing about the Palace grounds when the Queen went into labour with her own son.
Prince William followed his father's lead and attended the birth of all three of his children and his younger brother Harry is expected to do the same when the Duchess of Sussex gives birth in late April/early May.
Today, more than 90 per cent of births are attended by Aussie fathers, said Professor Hannah Dahlen, the national spokeswoman for the Australian College of Midwives.
At the end of the day, the decision lies with the parents-to-be, as Freegard explained.
"Deciding who is with you when you give birth is one of the most personal decisions you'll ever make and there's no right or wrong answer," she said.
Feature image: 20th Century Fox.