A Fast Food Joint Is Dropping CBD-Infused Burgers On 4/20 Day
US-based fast food joint Carl's Jr. is adding burgers infused with Cannabidiol or 'CBD' to its menu on April 20.
The burger is artfully named the 'Rocky Mountain High: CheeseBurger Delight' and features two beef patties, pickled jalapenos, pepper jack cheese and waffle fries -- oh, and about five milligrams of hemp-derived CBD extract in the signature Santa Fe Sauce.
Cannabidiol or CBD for short is a non-psychoactive compound found in hemp and marijuana. It contains far less of the chemical THC or Tetrahydrocannabinol so, sorry but the only 'high' diners are likely to get is in the burger's name.
The restaurant will be slinging the burgers at one of its locations for one day only: in Denver, Colorado on April 20.
READ MORE: Aussie Cannabis-Infused Skincare Hits Shelves In UK
Does that date sound familiar? It's 4/20, the unofficial holiday for cannabis enthusiasts, of course.
To top it off, the burger will be on sale for US$4.20. Brilliant.
Carl's Jr. will be the first fast-food chain in the US to add CBD-infused food to its menu -- but it's not ~exactly~ above board.
Yes, the state of Colorado was one of the first in the country to legalise recreational marijuana and the majority of products containing CBD were given the official okay by President Trump in December 2018.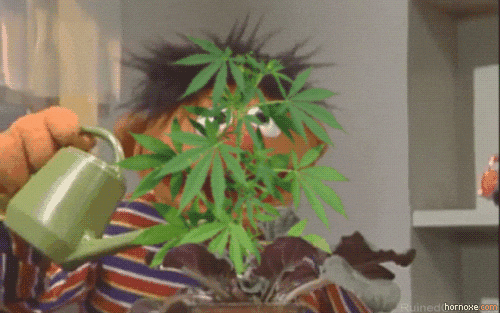 But the FDA -- the Food and Drug Administration -- currently prohibits adding CBD to food and beverages and local health departments across the country are reportedly cracking down on any restaurants cooking with the stuff.
That hasn't stopped American chefs from naming CBD-infused fare as the top food trend for 2019 in a National Restaurant Association survey.
Fans of CBD claim that it can help ease many ailments including anxiety, movement disorders and pain -- although scientific research so far has been divisive.
Despite this, cannabis is one of Colorado's fastest growing industries -- in 2018 the state's medical and retail dispensaries sold $2.16 billion of the substance, according to Colorado's marijuana sales report.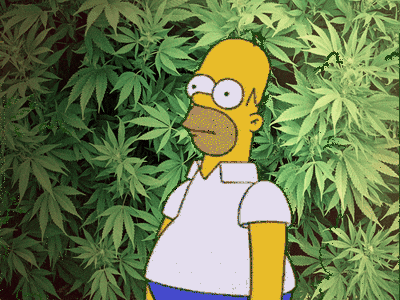 READ MORE: Cannabis Before Sex Means More Orgasms For Women, Says Study
Coca-Cola is reportedly looking into adding CBD to their drinks but don't expect to see the controversial ingredient on Aussie menus anytime soon.
While medicinal cannabis has been legal in Australia since 2016, recreational cannabis is another story.
The laws vary across each state and territory, but in most cases, it remains an offence to be in possession of or to use, traffic, cultivate or supply cannabis.
Feature image: Instagram/@carlsjr.