Have Your Baby On The Same Day As Meghan Markle And Win $14,000!
If you thought the fanfare surrounding the birth of the British royal baby couldn't get any more out of hand then you were sadly mistaken.
Mere days after we discovered a romance novel inspired by the Duchess of Sussex's mother, Doria Ragland is in the works, comes word of a new royal tie-in that's almost too wild to believe.
American tea brand Pure Leaf is offering one lucky newborn -- and their parents, we suppose -- the chance to scoop a cool $14,000 just for being born on the same day as the much-anticipated first child of Meghan and Prince Harry.
We'll just let that sink in for a moment.
This tweet is unavailable or no longer exists.
READ MORE: Everything We Know About Prince Harry And Meghan Markle's First Born -- So Far
To win, all the mums and dads have to do is upload a snap of their new bundle of joy to Twitter or Instagram with the hashtags #PureLeafRoyalTEABaby and #Sweepstakes in the post.
Simple, no?
What may prove less simple is timing the birth to coincide with Meghan Markle's labour but hey we'll leave that for the parents to figure out ... that's if she hasn't -- as some conspiracy theories suggest -- given birth already.
Ten bubs and their families will be chosen at random for a glam photoshoot where they'll get to dress up and be treated like Royal TEA.
Royal-tea, geddit?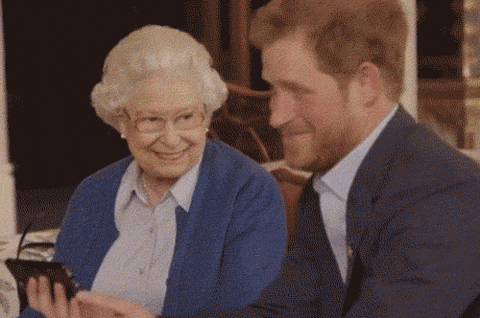 READ MORE: 5 Times You'll See Baby Sussex In The Royal Bub's First Year
One of the families will be surprised with the $14k on the day which according to Pure Leaf is intended put toward the little one's future education.
The giveaway is in honour of the release of the brand's new line of herbal iced teas because what screams 'refreshing, fruity beverage' than the birth of the seventh-in-line to the British throne!
The Duchess is reportedly due in late April/early May -- but don't expect to see any pics of the newborn royal right away as the parents-to-be have made it clear that they're keen to celebrate privately.
Image: Getty.