A Cruise Ship Is Ditching Towel Animals And Twitter Is Mutinous
A Norwegian line of cruise ships is getting rid of towel animals in their turn-down service and Twitter is calling for a mutiny.
The fun, cute and fluffy animal-shaped towels may have been a longtime feature on the end of the bed in many a cruise ship suite but it looks like the creatures are going extinct.
The US-based Norwegian Cruise Line -- the third-largest in the world -- has announced that it will be eliminating the artfully folded towels according to USA Today.
It's not 'cause they're a bunch of kill-joys, either. The decision was made all in the name of environmentalism, actually.
READ MORE: All Aboard, Bon Jovi Is Hosting A 'Runaway To Paradise' Cruise
The thing is, the swans, elephants and other exotic animals have to be washed every day whether the guest uses the towel or not -- and that whole process uses up a lot of water and energy.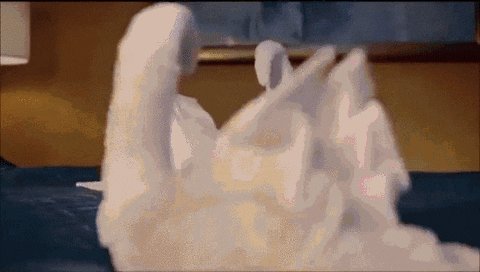 "We are committed to being a responsible corporate citizen by fostering a culture of awareness and respect for our world's resources," a Norwegian spokesperson told PEOPLE.
"As such, from time to time we explore opportunities to expand our efforts. In this instance, we are assessing the impact of reducing the number of towel animals we showcase aboard a few of our ships."
The key words here are "a few of our ships" -- these are the Dawn, Getaway, Star and Sun so say USA Today.
Still, people on Twitter are. Not. Very. Happy.
This tweet is unavailable or no longer exists.
This tweet is unavailable or no longer exists.
This tweet is unavailable or no longer exists.
READ MORE: Toot Toot! There's Going To Be A Golden Girls Cruise
This tweet is unavailable or no longer exists.
But all is not lost! If you really love being greeted by a turtle towel at the foot of your bed, you still can at no extra cost -- you just have to ask.
The towel animal cull is the latest in a series of the cruise line's eco-conscious measures.
In 2018, Norwegian made plastic straws walk the plank -- figuratively speaking, of course.
Feature image: Getty, Twitter/@_Monique_White.