Macca's New Caramello McFlurry Is Here To Make You Weep Tears Of Joy
Macca's much-loved McFlurry has been given a mouthwatering makeover courtesy of the good folks at Cadbury.
That's right -- fast food giant McDonald's has teamed up with confectionary giant Cadbury to give us the *takes deep breath * McFlurry with Cadbury Dairy Milk Caramello.
Isn't it just a joy to behold? Truly a holy offering that we mere mortals do not deserve.
READ MORE: New Iced VoVo And Mint Slice Flavoured Milk Is Here To Divide The Country
Here's how it's described on the Maccas website: "Shards of Cadbury Dairy Milk chocolate with a swirl of indulgent Caramello sauce, prepared perfectly on our creamy soft-serve."
Here's how everyone on social media is describing it: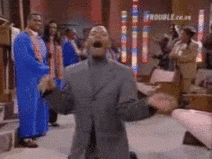 No, but seriously, this is what they're saying over on Instagram ...
"omg omg omg"
"O.M.G... died and gone to heaven"
"um what"
"need"
"YUMMMMM"
"let's get one on the way home tonight"
etc. etc.
Looks like Mickey D's have another hit on their hands.
READ MORE: Cadbury Is Looking For A Chocolate Taster So Form An Orderly Queue
The limited edition Caramello McFlurry joins the Mini M&M McFlurry and McFlurry with OREO Cookies that are already on the menu. Remember, it's around for a good time not a long time so as it says on Insta, go, go, go!
Meanwhile, over in England, folks are gearing up for Easter with an ~unusual~ food hybrid -- Cadbury Creme Egg-flavoured mayonnaise.
You read that right. It's such a wild pairing -- Cadbury's iconic creamy egg with Heinz mayo -- that people thought it was a cheeky April Fools prank.
'Tis not, however, according to Lad Bible who claims the combo works "beautifully" when "dolloped onto waffles or crumpets." Indeed!
Alas, the curious new condiment is for our pals in the UK only as it's being dolloped out for a limited period at a free Heinz X Cadbury Creme Egg pop-up in London in April.
Speaking of faux April Fools, liquor brand Jägermeister is set to release Jäger-inspired chocolate eggs this Easter -- after cruelly teasing fans with the creation a few years ago.
This tweet is unavailable or no longer exists.
"Last year it was our April Fools joke, this year it's REAL!" they wrote in the announcement.
The hand-crafted eggs are made of premium chocolate with a delicious creamy Jägermeister filling.
But like the Creme Egg mayo confection, the Jäger eggs are only available in the UK -- and, with only 250 up for sale, they've all been snapped up.
Feature image: Giphy, Instagram/@mcdonaldsau.