This Vegan Blogger's Banana Peel 'Pulled Pork' Recipe Is Going, Well, Bananas Online
A vegan blogger's recipe for 'pulled pork' uses sautéed banana peels instead of meat and people on the internet have very mixed opinions.
Melissa Copeland from the vegan food blog The Stingy Vegan is behind the ~unusual~ recipe, Banana Peel Vegan Pulled Pork Sandwich.
She posted a video on Instagram of her preparing the sandwich and after 86,000 views -- and counting -- it's fair to say it's now gone viral.
In the clip, Copeland is seen using a fork to 'slice' a banana peel into strips, coating them in spices like paprika, chilli powder and cumin before sautéing the mixture and popping it on a bread roll.
Yep.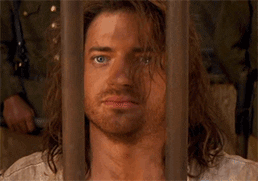 READ MORE: Stop Everything: McDonald's Are Testing Vegan McNuggets And OMG
"Don't freak out, banana peels are perfectly edible, are not gross and this recipe is based on a Venezuelan technique for veganizing shredded meat," she captioned the video.
Despite Copeland's assurances, people on Instagram weren't overly convinced.
"My grandparents cook that for their dogs in [sic] Venezuela, that's not a recipe for people," said one.
"There is a line, this is crossing it," one joked, while another simply wrote, "What the heck."
"Even this is too far for me," one commenter admitted.
"I am a vegan for two years and I am willing to try most things but this is some thing I'll never try," confessed another.
It wasn't all bad, however, with several 'Grammers jumping on Copeland's banana bandwagon.
"One of the coolest things I've seen used as a vegan meat alternative!!" was praise from one commenter.
"Plant based next level! Bananas are so inexpensive & this method utilizes 80 percent of the banana. The rest can be used as compost," suggested one.
"What a great way to avoid food waste!" said another.
Copeland revealed even she was not entirely convinced to begin with.
"I was as skeptical as everyone else is when they hear about it for the first time. You'd imagine it would be bitter and fibrous, and I wasn't expecting it to be good," she told INSIDER.
Once people get over the initial ick factor and try it out, they will be convinced!
She added that lots of people blend whole bananas -- peels and all -- into their smoothies.
Plus, in places such as Venezuela, India, and Southeast Asia eating and cooking the outer layer of fruits like bananas and plantains -- another member of the banana family -- is pretty common.
READ MORE: A Vegan-Approved Guide To Dining Out In Australia
They might be onto something, too -- research suggests that banana skins are pretty healthy as they contain fibre, minerals and vitamins such as C, E and B6.
Copeland for one isn't stopping with her faux-pulled pork -- she's "inspired" to try more recipe ideas with banana skins.
Other vegan food substitutes
Milk -- swap dairy milk for soy, rice, oat, hemp or nut milk.
Cheese -- in place of cottage or ricotta cheese, you can use crumbled tofu, soaked raw nuts, or a combo.
Eggs -- for scrambled eggs, try a tofu scramble. When baking, try applesauce, pureed soft tofu, Ener-G egg replacer, a flax egg -- one tablespoon ground flax seeds blended with three tablespoons water or other liquid -- or mashed bananas.
Butter -- opt for oils like sunflower or olive.
Yoghurt -- switch dairy yoghurt for soy, coconut or almond yoghurt.
Honey -- try agave syrup, corn syrup, malt syrup, light and dark molasses or brown rice syrup instead.
Sugar -- sugar sometimes contains bone char from animals so try beet sugar, fructose, natural organic sugar, unbleached cane sugar, turbinado sugar, date sugar, maple crystals or granulated FruitSource instead.
Feature image: Instagram/@cilantro_and_citronella.