The Simple Formula You Need To Start Saving Money For Your First Home
First things first -- is it actually possible for a young person to buy their first home?
Yes, apparently it is.
"It's entirely possible for a young person to buy their first home or unit -- if they are prepared to do their homework in the lead up to the purchase," certified financial planner and director of Future Gen Solutions Murray Wilkinson told 10 daily.
By homework, he means it -- but don't freak out, it's not that hard.
Take stock
First up, look at how much capital (which is bank-speak for money and assets) you currently have and how much you can realistically save -- more on how to actually do that later.
In Wilkinson's opinion, a good website to start with is MoneySmart -- you can do your calculations there, but be sure to add one percent to current interest rates to account for fluctuation.
READ MORE: Why You Need To Talk To Your Partner About Money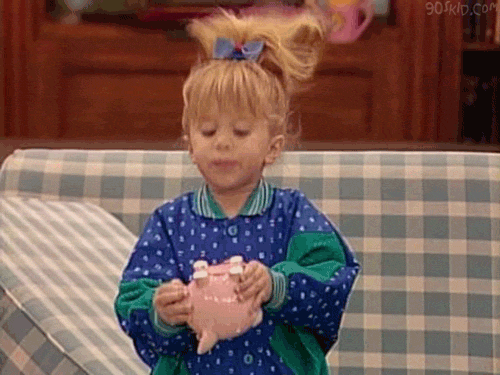 Also, check out if you're eligible for the first home owners grant -- every state and territory has its own scheme.
Bear in mind you'll need to be able to throw down a 20 percent deposit on a property to avoid something called Loan Mortgage Insurance (LMI) which can cost thousands.
Do your research
Once you have an idea of how much money you do -- or don't -- have, start researching where you want to buy and get an idea of the prices.
While real estate sites are the obvious place to go, if you or someone you know has access to CoreData, a global market research consultancy, this can make understanding current pricing and sales far easier.
Having said that, Wilkinson reckons browsing online is no substitute for driving around the streets and having a good look yourself.
Timing matters
Right now is a good time to buy, as it's a perfect storm of property market "gloom" and the upcoming Federal election, which always slows property sales, according to Wilkinson.
The Government and the Australian Securities and Investments Commission (ASIC) have instructed banks to start lending and interest rates are low -- and will stay that way for a while.
Once you've done some groundwork it's time to start actually putting away some cash.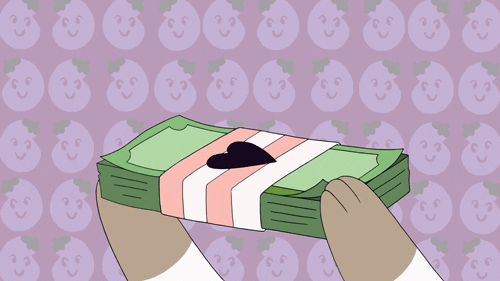 Staying accountable
Effie Zahos, author of A Real Girl's Guide to Money, likes to take a Marie Kondo approach to saving.
"There's no point reorganising and de-cluttering if you don't have the right storage options -- and that counts with your money as well," she told 10 daily.
By "storage options" she means, of course, bank accounts -- three specifically -- because no, you shouldn't just be dumping all your hard-earned cash into one account.
Zahos recommends splitting your income across your three accounts using the 70:20:10 formula:
70 percent goes toward everyday living costs such as rent, transport, clothing, food and utilities
20 percent goes toward saving a.k.a. Do. Not. Spend.
10 percent goes toward splurging on that amazing pair of shoes/holiday/fancy dinner etc.
Zahos suggests setting up automatic transfers so your money gets put into its correct 'storage' or account without you having to think about it -- or intercept it before it gets there.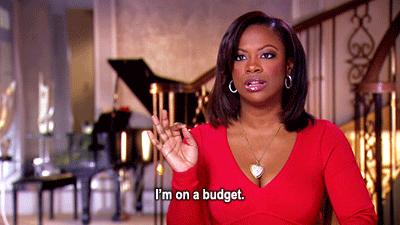 Wilkinson likes to keep savings accounts entirely separate and unlinked to the other two accounts to reduce the temptation to mine into it.
"Ease of access is the enemy of saving," he said.
Don't be too concerned if it all turns to s*** after the first few months -- initial budgets are usually "wildly wrong", Wilkinson told 10 daily.
Just think of it as an 'experiment' to see whether in reality, you can save what you set out to do.
It's okay to make tweaks then run the 'experiment' for another three months until you find that savings sweet spot.
Savings sacrifice
Let's be real here, many of us see saving money as a huge sacrifice.
But according to Zahos, it's all about making small, regular contributions rather than hoarding away whole chunks of your cash.
Consider her idea where you 'pay' yourself every time you BYO lunch to work by transferring $12 into an account called "Eat Me".
The trick is to not touch this money, even if you forgot/couldn't be bothered to bring your lunch and need to go out and buy something.
If you start your Eat Me fund when you're 25 with an interest rate of three percent a year, you'll have almost $116K by the time you hit 50.
"Even if you did it just 50 percent of the time it's still a nice little nest egg,' she said.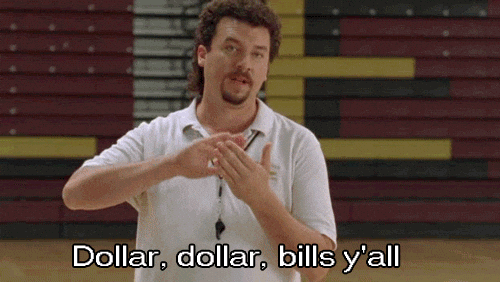 READ MORE: Some Easy Hustles To Make Money On The Side
Become a super saver
Along with moving home to save on rent, 10 daily news reporter Alex Bruce Smith has also started funnelling a large chunk of her salary straight into her superannuation fund as part of the First Home Super Savers Scheme.
"This means it's taxed less and I literally can't use it for anything other than a first home deposit," she told 10 daily.
The scheme gets Wilkinson's tick of approval as a good method of "forced savings".
Feature image: Nickelodeon.