Drunk Shopping Is Actually A Billion Dollar Industry
Turns out that when you're buying a zebra print onesie in a drunken shopping frenzy, you're probably not alone.
Think that you're the only one buying up big online once you've had a few wines? Well think again.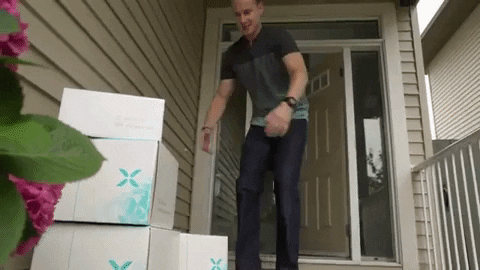 The Hustle recently ran a survey of more than 2,000 alcohol-consuming American adults and found that drunk shopping is actually an estimated $48 billion industry.
That's US dollars by the way.
They spoke to 2,174 alcohol-consuming readers between March 11-18, 2019, with an average age of 36, and who have an average income of $92K. Slightly more than half of the people they spoke to were male (53%).
And the results were a) life-affirming and b) reassuring.
Overall, 79% of all alcohol-consuming respondents have made at least one drunken purchase in their lifetime and the annual spend of drunk shoppers was $444. The site also determined that -- given the numbers -- the average lifetime spend on drunk purchases is $4,187 per person.
READ MORE: The Little Clue On Shopping Sites That Can Help You Avoid Online Scams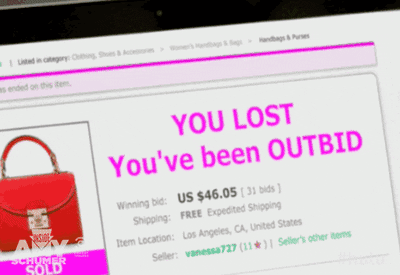 Again, that's US dollars.
Make you feel any better about yourself?
We have more:
Women (80 percent) are slightly more likely than men (78 percent) to drunk shop. And the jobs that seem to give more drunk shoppers than others? People who work in the sports industry, recruiting and marketing. While retail workers are way too savvy about shopping. Which we guess could be concerning.
As for what we buy, clothing and shoes are the most common drunk purchases, and Amazon is the drunk shopping platform of choice.
Interestingly, the survey also revealed that drunk shoppers consume 10 drinks per week, double the consumption of drinkers who don't shop under the influence. And what they drink directly affects their shopping too -- beer, wine, and liquor seem to bear equal responsibility for late night purchase decision-making.
READ MORE: Hold Us Back, Instagram Is Finally Introducing A Checkout Feature
However, these percentages vary widely by gender: 45 percent of men prefer beer, while 50 percent of women prefer wine.
The top thing that people buy? Well, no surprise here -- it's clothes.
And that's the same in the 10 daily office. A quick poll here revealed the following:
"I have a singlet with a dinosaur and a wine glass with a massive "WINOSAUR" written on the front," said one savvy shopper.
"I also have a "Hangover Hoodie"... they were bought on the same night... obviously."
"I have been known to buy expensive designer handbags that I then have to hide in the wardrobe," said another.
Other popular items?
Movies, games and tech all scored well. And events and travel also came up trumps. As they did here at 10 daily.
"I bought Nickleback tickets," said our source (who must have been really drunk)
"And a trip to California from London because it was too cold."
"I bought tickets from Ireland to Italy because I decided I hated Ireland when I was there," said one 10 daily staffer.
"I bought a terrifying-looking vibrator that is still in its box a year later," said another.
"I buy make up I see on people's Instagram feed, sometimes hundreds of dollars' worth at a time," said an easily influenced writer.
Interestingly only 20 percent of people surveyed said they routinely returned drunk purchases... which can only really mean drunk shopping is the only truly honest shopping.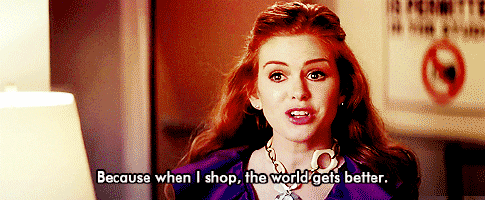 Knew it all along.
Feature image: Getty