Nigella Lawson Launched A New App To Help Us Take Better Food Pics
Culinary queen Nigella Lawson has answered every 'foodstagram' fan's prayers by launching an app dedicated to food photography.
Once upon a time, Kim Kardashian West said this: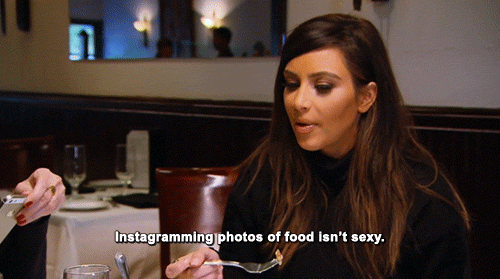 Well, soz Kim but the 328, 131, 873 and counting Instagram posts with the hashtag 'food' beg to differ.
If you shared one or more of those 328 million pics then you're gonna love the news that foodie goddess Nigella Lawson has just released her own app to help make your foodstagrams look heaps better.
It's called FOODIM and Lawson is rather chuffed with it if Friday's post on Instagram is anything to go by.
READ MORE: Nigella Lawson Has A Guilty Pleasure And You'll Love Her For It
"It has always been vexing to me that there is no dedicated food photography app" she wrote, which isn't exactly true -- see apps like Foodie for example -- however this is the first celeb-approved one!
She went on to explain that existing filters "on general photography apps" -- *cough* Instagram *cough* -- that make your skin look flawless and glowing actually "do food no favours".
So, the MasterChef Australia regular set about creating her own app with the help of her longtime cameraman.
READ MORE: Twitter Roasts Man Who Tried To Teach Nigella Lawson How To Cook
Here's the full rundown of the food-enhancing features according to FOODIM:
The auto-applied filter helps you point, shoot and share beautiful food images in an instant
The advanced editing tools include adding depth of field with draw-to-blur, contrast, colour temperature and more
You can add notes, recipes or your location
You can save photos as drafts so you can edit and post them after you've eaten
Personally, we're loving that last feature -- who wants to have their delicious burger go cold while they're faffing about with captions and filters and blurs? Not us.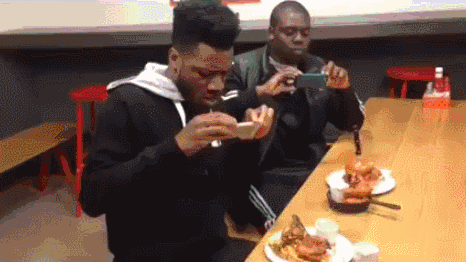 Lawson, being the cheeky lass she is, has actually been sneakily teasing the app since October last year -- note the FOODIM stamp on the lower right-hand corner of her Insta snaps.
The best bit about all of this? It's available now in Aus -- just on iOS mind you -- as well as the UK and New Zealand. As for our friends in the US, well they'll just have to wait a bit longer.
Plus, it's free.
'Scuse us while we pop off to Gram the heck out of our desk lunches. With FOODIM they'll look like Michelin-star meals. Maybe.
Feature image: Network 10, Giphy.