Disney World Is Opening A Mermaid School So You Can Learn To Swim Like Ariel
Fans of Disney's 'The Little Mermaid' can get a step closer to living under the sea.
The studio's theme park has officially announced that Mermaid School is in session -- giving kids and adults the chance to channel their inner Ariel and imagine they're gliding through the mystical waters of Atlantica.
The mermaid experience includes tail hire -- a gloriously shimmery prop that acts like a giant flipper and lets you forget you're a mere landlocked human.
READ MORE: The Hunchback Of Notre Dame Is Getting A Live Action Remake
"Guests ages four and older will enjoy an hour-long class where they'll be fitted with a swimmable 'tail' and led through activities teaching them how to swim in a pool like a mermaid," according to a statement from Disney World.
READ MORE: Will Smith's Genie Revealed In New 'Aladdin' Trailer
The $US50 (about $70 Australian) classes will be available at a handful of resorts at Disney World and promise to educate pupils about the finer points of being a mermaid.
Which, will obviously involve navigating the pool with a giant tail, like Ariel. But we would hope the package would also include pointers on exquisite singing and learning how to tackle an Ursula-like sea witch. A cute, fishy sidekick wouldn't hurt, either.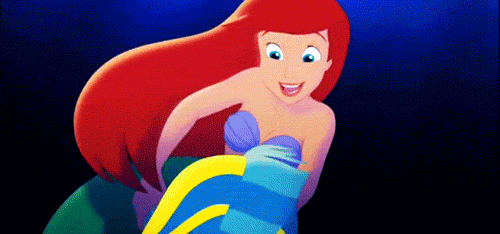 The classes will be conducted by The Mermaid Academy, a local school in Orlando, Florida that runs the classes with games including "swimming through hoops" and diving for treasure.
Mermaid Schools have been taking off in the last few years, with Australian courses like Mermaid Kat popping up in Perth, Sydney, Wollongong and on Queensland's Gold Coast.
But this is the first time that Disney has dipped its toes into the world of professional mermaid-ing, so it's sure to ~make waves~ with fans of the iconic film.
Main Image: Disney.