The First Thing To Check In Your Hotel Room To Make Sure It's Been Cleaned
A frequent hotel stayer has revealed the one thing you should check in your room to be sure it's clean.
We've all seen that scene from the 2002 film Blue Crush where Kate Bosworth's surfer/hotel maid character schools a privileged sports star on how to properly dispose of the used condom he'd left on the floor.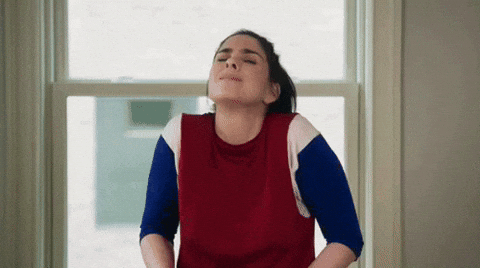 Yes, discarded contraceptives are a fairly obvious sign that your hotel room is not 100 percent sanitary -- but did you know that there are other, less ~visible~ ways to gauge your room's level of cleanliness?
Harrison Jacobs, Business Insider's international correspondent, has spent 300 nights hotels and Airbnbs throughout the past year and his hot tip might take you by surprise.
READ MORE: Sausage-Themed Hotel Is Straight From A Vegetarian's Nightmare
In his opinion, we should be checking our room's kettle or coffeemaker to make sure that it's been serviced.
Why? It has everything to do with the fact that both devices contain water -- and therefore moisture.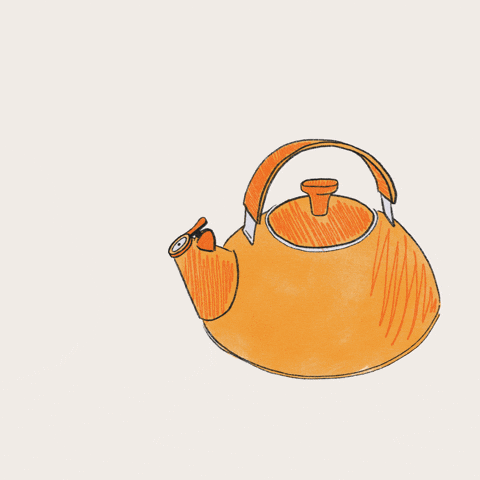 "I've found that consistently the best barometer of cleanliness is the coffeemaker or electric kettle," he told Well + Good.
Almost every hotel room has at least one or both contraptions and it can tell us a lot about how detail-oriented the housekeeping is, according to Jacobs.
If they aren't cleaned regularly -- and I mean with vinegar, not rinsed with hot water -- they quickly become gross. As such a small item and a tedious one to clean, I've found that coffeemakers and electric kettles are frequently overlooked by less diligent hotels.
The sniff test
Jason "The Germ Guy" Tetro, who hosts the Super Awesome Science Show and wrote a book titled The Germ Code reckons the sniff test is another great indicator of hotel room cleanliness.
"Vacuuming and disinfecting will leave a clean smell in the room. If you happen to recognise other odours -- such as mould or body odour -- you might want to find out if the room has really been cleaned," he said.
He also suggests packing your own disinfectant wipes and giving items that may be missed by cleaners -- remote controls, light switches and surfaces -- a once-over.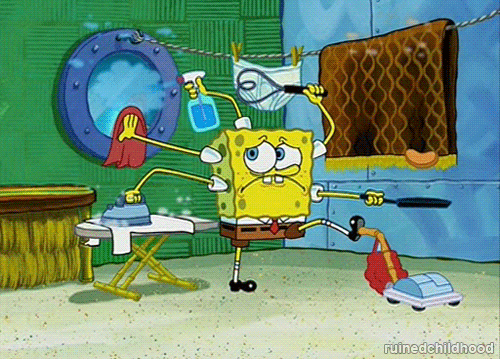 Tips from team 10 daily
Here's what the travel gurus from the 10 daily team always suss out before settling into their hotel room.
Wade Shipard, 10 daily video team lead
"I make sure the mini bar is stocked -- that means the cleaners have been."
Katherine Kalk, 10 daily views producer
"I always fold down the top cover on the bed -- in America, they don't wash those, they only wash the fuzzy blanket underneath and the sheets. Also, I check out the tub/shower floor -- to see if I need to wear flip flops."
Alex Anastassiou, 10 daily social media producer
"Same as Katherine -- I always take the top cover off and it goes on to the floor."
Katie Hill, 10 daily news reporter
"I always look at the shower head and pull back the covers."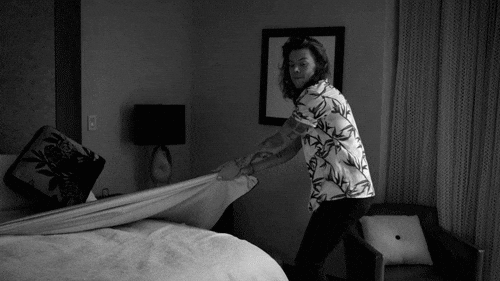 READ MORE: Aussies Reveal Most Annoying Travel Habits
Stephanie Anderson, 10 daily entertainment editor
"I have stayed in some really terrible motels and I have never checked to see if they were clean -- somehow I am still alive!"
Victoria Quested, 10 daily news reporter
"In Europe in hostels, I did learn how to properly check for bed bugs which was to pull the cover off as fast as you can giving them less chance to scatter."
Alex Bruce-Smith, 10 daily news reporter
"Smell -- if the room smells bad, you notice it straight away."
Feature image: Universal.