Pet Owners Share The One Thing They'd Tell Their Furry Bundles Of Joy
Pets and humans don't quite speak the same language but if they could this is what their loving -- and sometimes exasperated -- owners would say.
The outpouring of animal love began when Twitter user Avery Edison posed a question to pet owners online.
"If you could say one sentence to your pet and know they would understand it, what would you say?" she asked.
"My cat, Freyja, is a former feral/stray who has come far but is still very anxious. I wish I could tell her, 'I would never do anything to hurt you, you are safe,'" she added.
READ MORE: Move Over Kids: The Viral Cheese Challenge Has Now Hit Dogs -- Literally
This tweet is unavailable or no longer exists.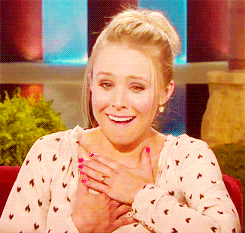 Pretty soon other Twitter users/pet parents piped up with examples of what they'd share with their own fur babies -- if they could actually understand each other, that is.
Things got hilarious pretty quickly.
It's called fashion, look it up.
Toilet breaks are important.
Sitting pretty.
Sharing is caring.
Chatty boi.
Some Tweets really hit us in the feels -- we're not crying, you are!
"Thank you."
Get better soon.
Keeping watch.
Others were simply weird ...
Not the brightest.
Raising the roof.
And finally, there's this guy:
Feature image: Twitter/@SamElli26207958.