Online Store's 'Cocaine' Bathsalts Sell Out In Minutes
Nothing says 'relax' like a kilo of your finest coke, right?
Drug dealers, drug pigs, mules and party animals take (a $50) note.
Haha Mr Policeman, only joking. We don't know anything about this at all. But.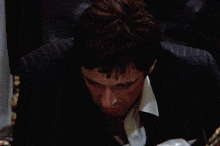 Online retailer Greylines.com.au has caused quite the stir by selling a one kilo bag of bathsalts marketed as, well, cocaine.
The salts, which sold out in an hour, were retailing for $16.95 -- which is a hell of a lot cheaper than the real stuff.
Or so we're, ahem, told.
The Sydney gift website posted an Instagram story telling their drug-crazed -- er, we mean, bath-friendly -- fans to hold tight for "restocking soon" as "the first batch sold out in less than an hour".
The salts are hilariously sold as "this big ass bag of cocaine (I mean bath salts, you say to-ma-to, I say to-may-to)" and one kilo of the stuff is good enough for around three to four baths, Greylines add.
Or one hell of a party, hey?
And in case you're terrified about what is actually in them, they are 100 percent natural FCC food grade magnesium sulphate, are made in Germany and packaged here in Australia.
Nothing to be sniffed at.
Oh and don't do bath salts, kids.
Feature image: GreyLines.com.au.