Grab Ya Pals 'Cause Sarah Jessica Parker Is Releasing Her Own Wine
Sex and the City star Sarah Jessica Parker has teamed up with a New Zealand-based winemaker to release her own drop.
Can you believe it? Wow. What a truly wonderful time to be alive.
The Sex and the City star has teamed up with New Zealand winemakers Invivo & Co -- they're the same blokes who worked with Graham Norton to create his range.
READ MORE: Five Questions You're Too Scared to Ask a Wine Expert
In a statement on their website, the actress explained her decision behind partnering with the brand, calling herself a "true wine lover".
I love including wine in family dinners and occasions with friends, so this is a very exciting and fun project for me."
SJP went on to say that she's looking forward to being involved in "every single stage of the creation" and intends to be "very hands-on throughout the process".
READ MORE: These Five Tips Will Make People Think You're A Total Wine Expert
The 53-year-old actress already has a few side-hustles up her sleeve -- she's a shoe designer and is the brains behind a successful perfume line -- so creating delicious tasting vino should come pretty easily to her.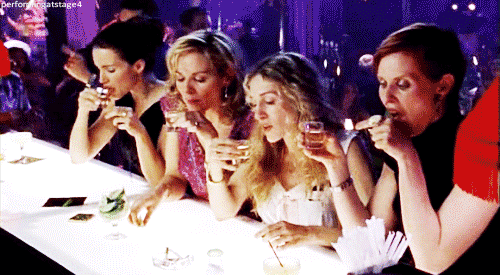 She's not the only celebrity to get on the wine wagon, either.
Last year singer John Legend announced the release of his new wine through a collaboration with LVE Wines.
Then there's Drew Barrymore who loves a drop so much, she decided to start her very own label with Barrymore Wines.
And, of course, who could forget that perfect time in celebrity romance history when Brad Pitt and Angelina Jolie moved to South France and released Château Miraval Rose.
Oh well, at least we'll always have the bottle.
Feature Image: HBO.