A Vegan-Bride-To-Be Has Banned Meat-Eaters From Her Wedding
A vegan bride-to-be has refused to invite omnivores to her big day -- whether they're family or not.
The woman shared details of her strict no-meat-eaters rule in a Facebook group called Vegan Revolution -- it was then highlighted in a post shared on Reddit, titled "This lady banned all non-vegan from her wedding, including family and bridal party" which pretty much sums up the entire situation.
The post begins: "When 'family' tries to guilt trip you into letting them come to your fully vegan wedding even though they are omnivores."
READ MORE: Bride Invites Female Guests to Wear Their Wedding Dresses To Her Own Wedding
"Just for some context, some family members were told they are not invited to my wedding because we don't want to host murderers at our wedding, which is supposed to be one of the happiest days of our lives."
Omnivores, for those playing at home, are animals -- pigs, bears and humans -- that eat both plants and animals. Vegans, of course, do not eat or use any animals products.
According to LADbible the bride-to-be then added an update in which she said that she and her partner had been "consistently attacked just for being vegan", but now their nuptials were drawing nearer their non-vegan 'family' were keen to be "all buddy, buddy" again.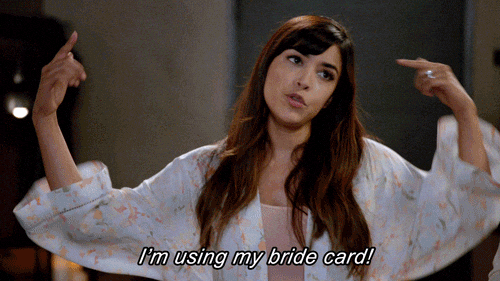 "I'm not sorry if that makes me 'rude' or 'a bitch' because I am not compromising the ethics that I share with everyone here," she said.
Yeesh -- we guess blood isn't thicker than water after all.
At the end of the day it's your decision who you invite -- or don't invite -- to your wedding. It's kinda your -- and your partner's -- big special 'do. "One of the happiest days of our lives," as the VBTB (that's vegan bride-to-be) herself said.
Not everyone on Reddit feels the same way about the VBTB's decision...
One Redditor wrote: "Got married in November and it was completely vegan. We had candy, pie, coffee, tea, and non-dairy creamer. At the rehearsal, we had an all vegan spread of middle-eastern food.
"Nobody complained. It's good food. We wanted to celebrate our marriage while remaining true to our lifestyle," they continued.
"Banning non-vegans is insane and belongs on this sub. I just wanted to clarify the person is insane and not the ideology," was their final word on the matter.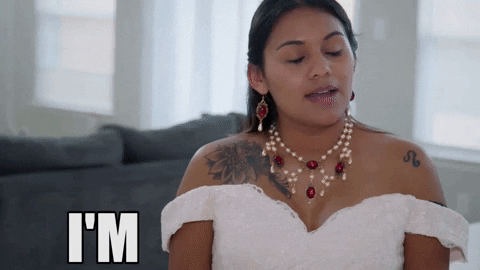 In fact, even fellow vegans have weighed in and advised VBTB to "relax."
"It's so funny to me vegans who are sooooo high and mighty and you find out they just became vegan," they wrote.
"I've been vegan for 20 some odd years and I always tell these people they need to relax, or they are going to lose their minds or at least all their friends. Some people can't do anything without going all in and by all in I mean losing their minds in the process," they said.
READ MORE: Bride Slammed For Forcing Bridesmaids To Pay For 'Hideous' Dresses
Another vegan Redditor wrote that VBTB's behaviour tends to "make us look crazy."
Others suggest a simple and less aggressive solution ...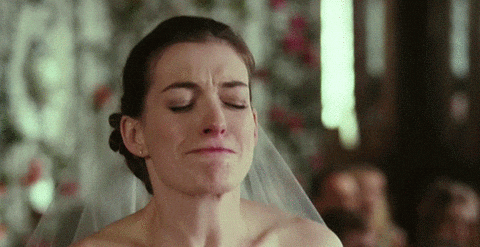 "All they had to do was reiterate that they are vegan and ONLY vegan food would be served. And then state anyone who had a problem with that would be uninvited." Seems simple enough, eh?
Another pointed out that VBTB might regret excluding her fam on the basis of their diet.
"For your wedding, I would think you'd want a lot of family around even if you don't agree on everything ... that stuff shouldn't matter at a wedding," they said.
Comments have since been disabled on the Reddit thread while the moderators "clean up all the personal attacks."
Feature image: Getty.