Ladies and Gents, This Is Officially 'Straya's Best Sausage Roll
The humble sausage roll is an undisputed Aussie food icon -- and now we know where to chow down on the best one in the country.
It's all thanks to travel site Wotif which announced the winners of their people's choice 2019 Uniquely Aussie Awards on Wednesday.
After three weeks and thousands of votes, awards were given out across six iconically Aussie categories including the best swimming spot, the best regional Chinese restaurant and, last but not least, the best sausage roll.
New South Wales scooped up half of the gongs, with Queensland claiming two and Victoria snagging just the one.
Without further ado, get your tomato sauce ready 'cause here's where to get your gob around the best sauso roll in the biz.
READ MORE: Brits Lose Their Minds Over Vegan 'Sausage Rolls'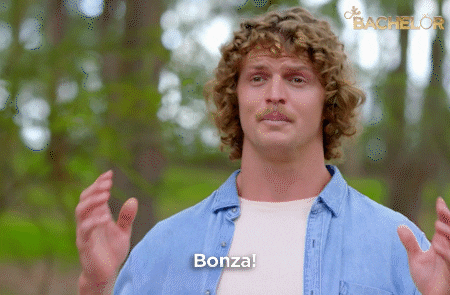 Best Sausage Roll -- Bourke Street Bakery, various locations NSW
After 14 years in the sauso roll biz the folk at Sydney fave Bourke Street Bakery know what they're doing and they're doing it darn right.
South Australia's Port Elliot Bakery, Yatala Pies in QLD and Denmark Bakery and Jesters Pie, both in WA, round out the top five.
As any Aussie worth their roll knows, servos shouldn't be discounted from the running -- 7Elevens across the country and the BP in Mudgee also got a shoutout in the nominations.
Best Main Street -- Hastings Street, Noosa, QLD
This seaside strip at the heart of beachy Noosa is packed with delicious foodie hotspots and local boutiques. Aussies can't get enough of Hastings Street's laid back charm-- and we can see why.
Best Roadside Pitstop -- The Famous Berry Donut Van, Berry, NSW
Famous isn't just in the name -- this cinnamon donut-selling van is so excellent that Aussies are willing to drive out of their way just to detour past it. Some even choose to say 'I do(nut)' right out front.
READ MORE: Five Bangin' Sauces For Your Sausage Sanga That Aren't Tomato Or BBQ
Best Regional Chinese Restaurant -- Toi Shan, Bendigo, VIC
As one of the oldest regional Chinese restaurants in Australia Toi Shan has been serving up iconic Chinese fare for over 110 years -- drop by this Bendigo institution for your next spring roll fix and you won't be disappointed.
Best Fish and Chips -- Pelican Rocks Café, Greenwell Point, NSW
Our fishy (and chippy) friends at Pelican Rocks are no strangers to the spotlight -- they've been crowned the best fish and chips in NSW for two years running.
Best Swimming Spot -- Tallebudgera Creek, Gold Coast, QLD
Perfectly framed by Palm Beach on one side and Burleigh Heads National Park on the other, it's no wonder Tallebudgera Creek's sparkling waters have been named the best place for a dip in Oz.
Feature image: supplied.