Woman Charged Extra By Spray Tanner Because Of Her Body Size
A woman has shared the moment she was body-shamed by a spray tan facilitator after being told she would need to pay extra because she was "bigger" than the company's usual clients.
The unnamed Australian woman shared the eye-opening exchange she had with the professional tanner on Facebook, which began with her asking about the cost of a one hour tan.
The original conversation began rather innocuously, with the woman asking the facilitator for a price list.
She wrote: "Hey girl! I noticed you didn't have a price list on your insta and was wondering how much for the 1 hr express spray tan?."
READ MORE: Cosmetic Animal Testing Has Just Been Banned In Australia
The company responded telling the woman it was "$35 for a 1 hour express". But then the messages took a strange turn with the company asking the potential customer "what size" she was after having a look at her Instagram.
Clearly surprised by the query the woman responded that she was a "size 10-12" before asking why the company needed that information.
And that's when the facilitator dropped this bombshell: "My regular clients are a max size 8. It'll be $20 extra as there's more surface areas if you know what I mean.
Fun fact: According to the most recent data from the Australian Bureau of Statistics, the average Australian woman weighs 71.1kg and is a size 14-16.
READ MORE: Does This Model Look Plus-Sized To You? One Clothing Brand Thinks So
No doubt after noticing the potential client had posted the message exchange to Facebook, the facilitator then decided to add insult to injury by sending the woman another message letting her know that "if she didn't want to pay a $20 surcharge maybe lose a little!".
She continued: "Not trying to be mean, it's just the industry".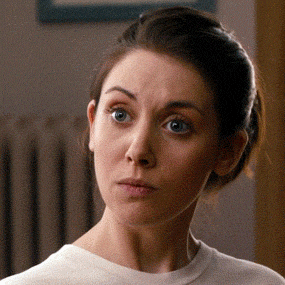 But is it? According to beautician Jessica Bongirono, it most definitely is not.
"I was appalled by this,"Bongirono told 10 daily. "As a past employer of my own medispa, we always welcomed all clients, regardless of their appearance or body type," she said.
The exchange between client and therapist was ridiculous. It's like basically charging someone more for a waxing or laser treatment because of the surface covered.
Owner of Just Spray Tans Courtney Borg told 10 daily that technicians like the one in the exchange "should not be in the industry".
"No wonder there is so many suicides and depressed young teenagers," she told 10 daily. "It's because of people like this who body shame. I feel disgusted to even read this".
Feature Image: Getty