Five Bangin' Sauces For Your Sausage Sanga That Aren't Tomato Or BBQ
The 10 daily team bucked tradition to pair some lesser-known condiments with this Aussie favourite -- here's what worked and what didn't.
Forget tomato and BBQ -- we went bold by pairing the humble sausage sanga with a variety of unconventional sauces such as tartare, HP and fruit chutney.
We even tried Thousand Island.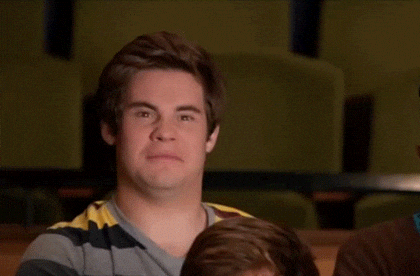 Oh yeah -- we went there! It was all to help you, dear readers, to step outside the confines of convention and try something new.
Some might think it un-Australian, but we think we're taste-makers in the most literal sense.
This is what we discovered, but be warned: you may never look at a sausage sanga in the same way again.
READ MORE: Bunnings Is Changing The Way They Serve Their Sausage Sizzle And People Are Not Happy
Taste-test #1: Basil pesto
'Basil pesto???' you say? Yes -- the basil/pine nut/Parmesan cheese blend is an odd choice right off the bat, but you know what, it works. Kinda. One 10 daily taste-tester noted distinct "flavours of Italy" intermingled with "bogan Aussie cuisine." You can't ask for much more than that.
Final verdict: Some loved it enough to give it five stars out of five, while others were reluctant to give it just one.
Taste-test #2: Tartare sauce
We plucked this zesty, creamy sauce straight out of the fish and chip shop and popped it on a snag. The result were... mixed. Some of us couldn't quite get the fishy connotations out of our heads, while others were totally on board.
Final verdict: again, team 10 daily couldn't agree -- scores ranged from a near-perfect 4.5 out of five to a measly one.
Taste-test #3: Thousand island dressing
We'll keep it short and sweet: this salmon-coloured sauce -- which is largely mayo, tomato sauce and lemon juice -- should never again come anywhere close to a sausage.
Final verdict: With the deepest respect to whoever invented this sauce, everyone hated it.
READ MORE: Brits Lose Their Minds Over Vegan 'Sausage Rolls'
Taste-test #4: fruit chutney
This fruity-spicy-sweet-sour sauce also divided the 10 daily team, earning points for its similarities to tomato relish, before losing them again for being too "chunky".
Final verdict: Four out of five was the most generous rating, but it also snagged (haha) a half-star rating for being "against God." Go figure!
Taste-test #5: HP sauce
This rich brown sauce had the 10 daily taste-testers all excited as it looked like BBQ sauce at first glance -- tasting it was another story. It lost a lot of fans for being "too bitter".
Final verdict: Scores varied from one to five out of five, but we should note that the latter came from a British member of the team.
Feature image: Getty.