An Expert Uncovers The Secrets Hidden In Handwriting
Just as our body language, tone of voice or even how we do our hair can offer insight into our true character, so too can our handwriting.
In fact, whether your handwriting can be described as 'chicken scratchings' or elegant cursive, it's just as unique as you are, according to graphologist Andrea Scarfe.
Not familiar with graphology? It's the scientific analysis of someone's personality through their handwriting based on centuries of study and research -- it's considered to be one of the most effective means of character analysis.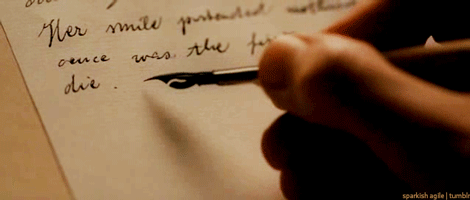 READ MORE: What Your Messy Desk Says About Your Personality
Scarfe told 10 daily that handwriting is a kind of "body language on paper" -- an extension of ourselves that reveals our true character and your current state of mind.
We approach the writing space, or page, in the same way

we approach life -- the white background is the world we live in, and the shapes and strokes we create show how we relate to our environment and those around us.
Everything from our dreams, subconscious fears, what we are capable of, and what could be holding us back is all there on the page right in front of us.
Write this way
"The fact that many of us write differently from time to time shows that it is a living form of self-expression, that can alter as we do from day to day and moment to moment," Scarfe said.
It's a graphologist's job to tease out the dominant, or constant, aspects of our writing that make it distinctly our own. These reveal 'who we are' in surprising detail, and all with just a pen and paper.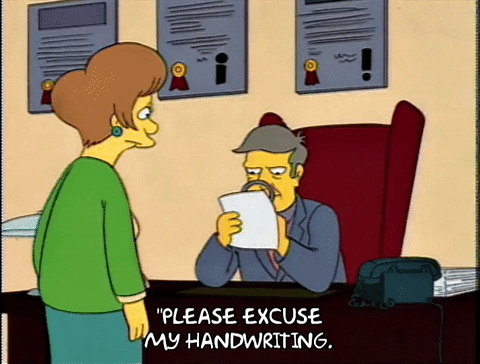 "Ordered writing shows an organised mind, a preference for methodical thinking and a fondness for routine," Scarfe told 10 daily.
"But taken to extremes it could mean an obsessive character or one who fears change," she said.
On the other hand are those of us with a messy scrawl. "A writer who has done away with conventional writing has just as likely carved their own path in life one way or another," Scarfe explained.
"Whether or not this brings them joy will be evident through a careful analysis of the writing as a whole," she said.
Branson's hand
Let's look at a handwritten letter by Virgin billionaire Sir Richard Branson -- he wrote it to a nine-year-old girl who had thanked him for supporting dyslexia.
"We can see many of the qualities that make up the man who has achieved phenomenal business success and personal fulfilment," Scarfe told 10 daily.
READ MORE: Four New Personality Types Exist So Forget Everything You Know
"His writing is lively and inventive, with original shapes and placement. The letters, when joined, have efficient and creative connections with positive rightward strokes," she said.
There is confidence in the larger than usual script, yet the simplified forms show a lack of pretence despite his status. The lines are buoyant and rise throughout the letter along with his outlook, especially when faced with challenges.
"The words leap toward the right of the page as he embraces the future, adapting to whatever is thrown at him. There is also great sensitivity and emotion but also balanced throughout as he channels his drives towards extraordinary outcomes," she said.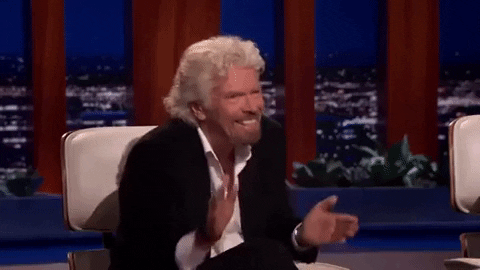 Feature image: Universal Pictures.