Amy Schumer Claps Back At Instagram Account For Photoshopping Her Image
The actor and comedian took to her own Instagram to slam the account for posting a photo of the 37-year-old with a slimmer jawline, larger eyes and a smoother, more even complexion.
The account, called @get_insta_ready, shared the heavily doctored image alongside the original -- a snap of Schumer at the premiere of her latest film, I Feel Pretty.
The captions states, "DM me pictures you would like to post and I will make them insta ready! Like what [I] did with Amy Schumer? I will do that for you too."
It goes on to list hashtags including, "#slimfacce," "noselift, "weightloss" and "facetune."
READ MORE: Demi Lovato Called Out Instagram Over Fat Shaming Ad
The Trainwreck star commented on the post, saying, "Woof this is not good for our culture."
"I like how I look," the mum-to-be went on, "and don't want to look like a carbon copy of this one type woman you feel is the best way to look."
When 10 daily searched for the page we received an error message reading, "Sorry, this page isn't available," suggesting that the account may have been removed.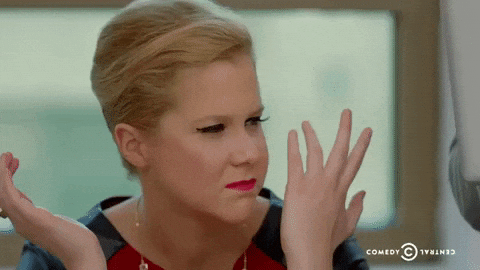 Schumer -- who married her beau Chris Fischer in December 2018 -- has long been an advocate for women's rights and has opted to represent herself and her body as naturally as possible throughout her career.
"I said, 'Do not retouch me in this movie. Do not retouch anything,'" she told CBS Sunday Morning at the premiere of I Feel Pretty back in April 2018.
"You see my cellulite. You see my, my rolls, whatever … It's like, I feel great. And I just want, I want other women, other people to -- to feel good about themselves. And I think walking out of this movie you really do."
READ MORE: Amy Schumer Celebrates 'Pooping' And Women Everywhere Rejoice
In December 2015 the funny lady posed topless for photographer Annie Leibovitz -- the stunning black and white portrait caused a stir as it showed the New Yorker almost entirely untouched, complete with tummy rolls and cellulite.
Schumer went on to launch her own clothing line, Le Cloud, in December 2018, which caters to a wide range of body shapes and sizes.
"We are making beautiful comfy clothes for real women who will feel more confident and able to achieve more wearing them," she wrote on Instagram of the line.
Le Cloud features a range of tops, skirts, dresses and pants in formfitting fabrics in sizes up to 20 -- word is that the next collection will be up to a size 40.
Feature image: Getty, Instagram/@amyschumer.