Meghan Markle Got Called 'A Fat Lady' But Laughed It Off Like A Boss
On a list of What Not To Say To A Woman "you're fat" is pretty high up there.
Some might say it's right at the top. Obviously not Peggy McEachron.
The pensioner was part of a group of people who were lucky enough to meet Meghan Markle during a visit to an animal shelter.
READ MORE: Prince Harry's Wellness Routine Shows How Much He's Changed For Meghan
This tweet is unavailable or no longer exists.
The Duchess patiently did the rounds, shaking everyone's hands, before finally meeting Peggy.
After introducing herself and telling Meghan that she was a "lovely lady" and she hopes God will "always bless you" she then dropped this clanger: "and you're a fat lady".
READ MORE: This Is The Royal Baby's Star Sign Based On Meghan Markle's Due Date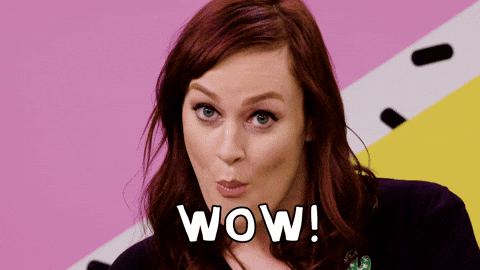 But instead of getting salty at the woman, our girl Meghan laughed it off the comment, which was clearly made all in good fun, and replied: "I'll take that".
Meghan decided to mix a bit of high-and-low street fashion for the visit, pairing a beige H&M knit dress (a steal at AU$34.99) with an Emporio Armani Cream Cashmere Coat. She topped off her look with a Falabella tote by Stella McCartney.
READ MORE: How Meghan Markle's Yoga Moves May Have Changed Now She's Pregnant
Her visit to the shelter is the first one she's made since being named as its patron. The charity runs a variety of projects that include animal therapy visits and working with homeless people and their pets.
The 37-year-old has long been known for her love of animals. Before moving to London she played mum to two rescue dogs, Guy and Bogart. Guy ended up relocating with her while Bogart was given to friends.
Meghan and Harry then ended up adopting their own dog together. No doubt good practice when their bundle of joy finally arrives.
Feature Image: Getty