So What Exactly Is A Prenuptial Agreement In Australia And Should You Get One
It might just be the biggest divorce payout in history. Earlier this month Amazon founder and chief executive Jeff Bezos and his wife MacKenzie announced their divorce after 25 years together.
On a side note, Bezos is also the world's richest man and, according to most as yet unconfirmed media reports, he and MacKenzie did not have a prenuptial agreement which means she is set to pocket at least half of his $US160 billion ($A223b) fortune.
This tweet is unavailable or no longer exists.
READ MORE: World's Richest Man To Divorce Wife After 25 Years Of Marriage
What Is A Prenup?
To keep things simple, we'll be focusing on prenuptial agreements in Australia for this article, which incidentally are not called prenuptial agreements, but rather a Binding Financial Agreement.
Partner at Dowson Turco lawyers, Nicholas Stewart, breaks it down for us:
"A financial agreement is an agreement between parties in a relationship either before, during or when the relationship ends. The idea is that parties to a relationship agree to disclose their private and joint assets, and wealth and decide how that wealth should be separated or divided when the relationship comes to an end," he said.
Stewart said that each party will come into the agreement with their "own legal representation" -- meaning two lots of lawyers will need to be hired.
READ MORE: The Clever Marriage Proposal Hidden In Popular Aussie Quiz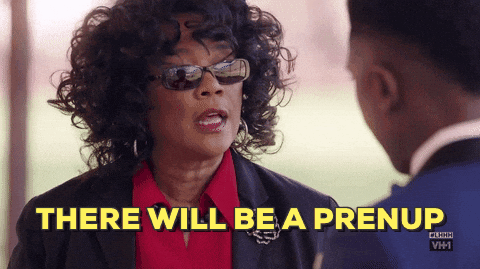 How Do They Work?
Stewart explains that because the contract is made between the two parties outside the Family Court, the termination of the relationship will be governed by the terms of that financial agreement.
"The agreement is made under the Family Law Act, which is federally binding, but as you're contracting out of the general law as it relates to relationship disputes, you are agreeing for that contract to govern your separation," he said.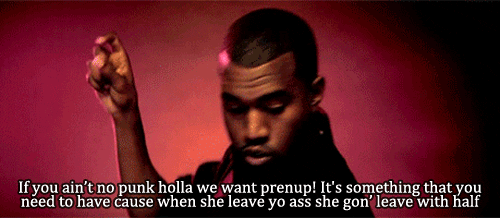 During the drafting of the contract, Stewart said it is imperative for each party to be transparent about their wealth "and any possible inheritance" to ensure the contract is drawn up fairly with full disclosure.
"Honesty is vital because if it emerges that one party has been withholding information or lying, then the contract can be contested in court," he said.
READ MORE: Peter Helliar Reveals His Top Tips For Staying Married
Do They Always Hold Up?
First things first: the agreement will generally stand no matter where you go in Australia as it's been made under a provision in the federal family law act.
That said, there are times when the agreement can be pushed aside.
For example, according to Stewart the contracts generally hold up as long as there has been no "duress or fraud" in the creation of the contract and both parties have been independently advised as to the practical effect consequences of the contract.
Stewart explains: "Most of the agreements contain a schedule for party A and a schedule for party B which sets out what each party gets if the relationship comes to an end. As long as both parties have been honest, and neither party has been made to sign the contract under duress or a misapprehension, and there is independent legal advice on the effect of the agreement and its consequences -- it will hold up."
Stewart went on to tell the story of a bride who was made to sign a BFA on her wedding day.
"The wife ended up signing the document but later, when the relationship broke down, she went to court and asked for it to be set aside as she was made to sign it under duress," he said.
Feature Image: Getty