It's Official: No One Talks To Their Neighbours Anymore
Just like the theme tune to one of 10's longest-running TV shows says, everybody needs good neighbours -- but it turns out we're all too chicken to even say hi to each other.
That's right, more than half the nation -- 56 percent to be exact -- admit they deliberately avoid running into their neighbours.
That's according to research conducted by The Happiness Institute and Mastercard, who quizzed about 1,000 Aussies on their neighbourly habits -- or as it turns out, lack thereof.
A whopping three-quarters of us don't even speak to our neighbours, let alone know anything about them.
READ MORE: How Next-Door Neighbours Discovered They Were Sisters
But wait, it gets worse.
Holding back
At the moment, just three percent of Aussies currently socialise with their neighbours, and even less would ask for a favour.
Something is holding us back. According to Dr Tim Sharp, chief happiness officer at The Happiness Institute, it's a combo of things.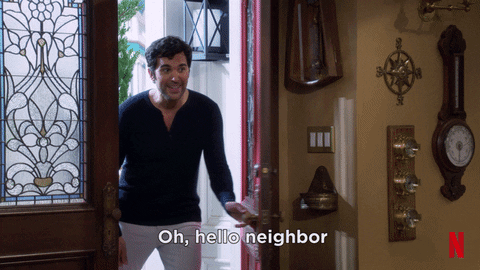 READ MORE: Man Catches Neighbour On Video Stealing Avocados Using Pool Scoop
"The most obvious reason people give for not interacting with their neighbours is not having the time," he told 10 daily.
"Many were also afraid that they didn't have a proper reason to interact or nothing in common with their neighbours. Quite a few were worried about being rejected."
The latter is a reality for many -- one in five Aussies who tried sparking up a convo with their neighbour got shut-down. That is awks.
It's enough to make you want to draw the blinds and never go outside, but being isolated isn't great for us as individuals and as a community.
"It's a bit sad," said Dr Sharp.
"We're more digitally connected than ever but we're not having real, meaningful interactions which are vitally important for our health and wellbeing."
Becoming good friends
You might be thinking that the days of popping next door for a cup of sugar are over... or are they?
Encouragingly, 90 percent of those surveyed revealed that being closer to a neighbour would make them happier.
"The good news is most Aussies want to get involved, and when they do, most are pleasantly surprised," Dr Sharp said.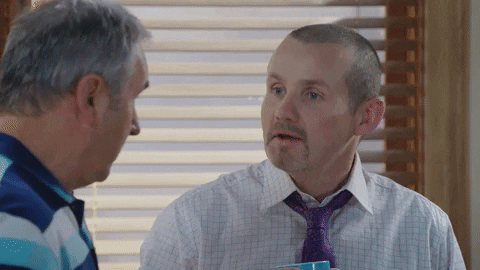 "All it takes is making an effort -- whether that's reaching out for or offering help, a cup of tea, a meal or even just looking up and saying hello."
Maybe we could all take a leaf -- or a lyric -- out of the lesser known second verse of the Neighbours theme song which prescribes "a friendly wave each morning... to make a better day."
Remember guys, Neighbours, need to get to know each other/Next door is only a footstep away.
Feature image: Wind Dancer Productions.