Please Stop Pretending Stalking Is A Romantic Obsession
First things first, have you seen the Netflix show 'You'?
If you haven't, let us give you a mini-debrief: bookstore manager Joe Goldberg (played by Penn Badgley) develops a dangerous obsession with aspiring writer Guinevere Beck (played by Elizabeth Lail) and ends up using any means available to him to track her every move.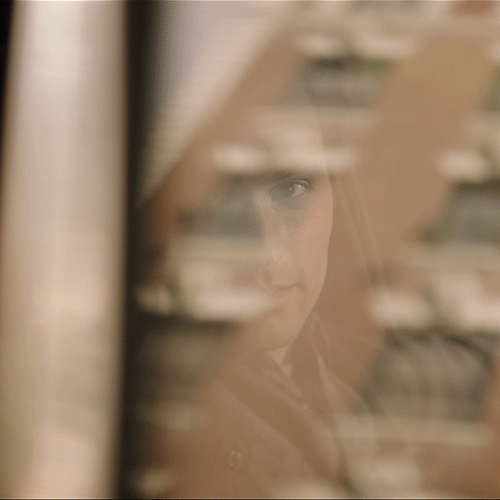 That's the basic gist of the show without giving too much away because nobody likes a spoiler.
But here's the thing: instead of being creeped out by Joe's behaviour, scores of women have taken to Twitter saying they wish they too were being stalked by the character.
READ MORE: 13 Things To Never Say (Or Do) On A First Date
This tweet is unavailable or no longer exists.
This tweet is unavailable or no longer exists.
This tweet is unavailable or no longer exists.
What on earth is going on here?
Stalking Is Not Romantic
Jessica* was two months into her first year of university when she got a job at her local pub and that's where she met David*.
"There were a few new people on my shift including David," she told 10 daily. "We hit it off the first night and, after realising we went to the same uni, we instantly became workmates."
One month later, Jessica said she began getting daily calls and texts from David asking to meet outside of work hours.
"It was a lot," she said.
"There were more calls and texts than I had ever received from anyone ever and it was starting to make me feel uneasy".
Then things started to get really creepy really fast.
READ MORE: 'Grande-Ing' Is The Healthy New Dating Trend We Should All Try
Jessica said she would be walking to her classes when David would "randomly pop out of the side streets" and then began turning up at her favourite cafes when she started declining his invitations.
Two months later Jessica said she decided to quit her job. Not long after that, she said David confided in her that he had self-harmed.
"Things got more intense when he turned up to my door and pulled a knife out of his bag and asked me to hide it so he would stop hurting himself," she said.
Jessica said David ended up sending her a letter saying he wanted to be more than friends. "I was scared about what he would do if I rejected him," she said.
READ MORE: The Subtle Sign Someone Is Totally Into You According To Science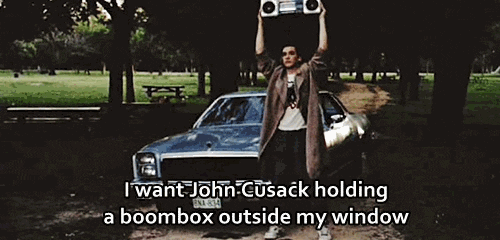 What's The Psychology Behind It?
Thankfully, Jessica's story has a relatively happy ending: David ended up dropping out of university and she never heard from him again.
But that's not how it always plays out.
Associate professor Rosemary Purcell works as an expert in forensic mental health and knows a thing or two about stalking. She told 10 daily she blames popular culture's fetishisation of stalkers for accentuating the blurred lines between romance and obsession.
"There's also a bit of gender bias going on there as well," she said.
"Usually, it's an attractive male who, if he just tried hard enough, will win the woman of his dreams. But if it's a woman doing the same thing then she's a bunny boiler with some kind of mental illness. This is where popular entertainment can actually be really problematic with these stereotypes."
A/Prof Purcell went on to say that while there is "no one particular reason why people stalk" one of the main behaviours portrayed in the media is that of the idea that "if they just keep going then love will win out in the end".
"It's also important to remember that most of these stalkers don't look like Penn Badgley or Bradley Cooper" she said.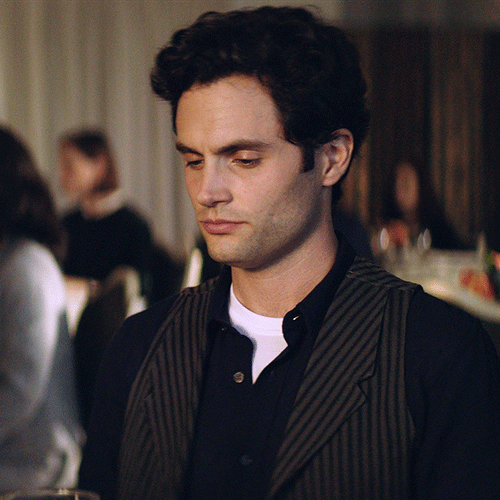 What To Do If You Think You're Being Stalked
While the obvious first step to take is to call the police, A/Prof Purcell warned that sometimes reports of stalking are not taken seriously enough.
"Sometimes it's a classic response of 'have they assaulted you?'," she said. "And if they haven't but there are all these other elements -- then you need to push the issue because as a culture we're not taking staking seriously."
She advised that victims don't just settle and look for other options available to them such as women's services such as WIRE.
"This isn't just going to go away," she said.
"But there is help available for women to reach out to."
The Laws
According to the Crimes (Domestic and Personal Violence), Act 2007 stalking is defined under this law as:
"The following of a person about or the watching or frequenting of the vicinity of, or an approach to a person's place of residence, business or work or any place that a person frequents for the purposes of any social or leisure activity".
Unfortunately, according to NSW Police, most victims don't realise they're being stalked until a pattern begins to emerge. Some of the signs they need to look out for include:
Continuous phone calls
Continuous text messages
Messages left on social media sites such as Facebook and Twitter etc
Notes left on their car
Strange or unwanted gifts left at their home
An awareness that they are being followed
Being continually stared at or gestured to by another person
READ MORE: These People Are Most Likely To Ghost You In A Relationship
Feature Image: Netflix
*All names have been changed to protect the identity of those quoted in this article