How To Keep Cool In Summer When You Don't Have Air-Con
No A/C? No worries. Here are some super chill hacks to help you beat the heat this summer.
In fact, you don't need much to survive soaring temps. A fan, a bucket and some ice cubes -- remembering to please be careful with water and electricity -- and you're off to a good start.
Read on to learn how team 10 daily -- and some of our fab Facebook fans --stay as sweat-free as humanly possible when the rest of the world is on fire. You're welcome!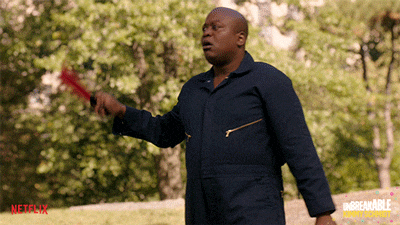 Cat May, 10 daily social media producer
"My housemate and I made our own totally legit cooling spray device by spraying water in front of our fan at a very specific angle as it rotates so it throws the cool air/water back on you."
Katie Hill, 10 daily reporter
"Put a container of ice cubes in front of a fan."
Louise Cornelius, 10 daily Facebook fan
"Sit under a shady tree or near the fan and use an ice pack."
Natasha Lee, lifestyle editor
"Feet + bucket of water with ice cubes."
READ MORE: We've Found The Perfect Summer Foundation And It's Under $15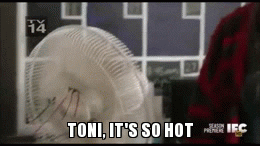 Kylie Curran, 10 daily Facebook fan
"A cold bath is awesome if you've nowhere to be and nothing to do!"
Wade Shipard, 10 daily video team lead
"Go to the shops/pub/movies instead of staying home."
Alternatively, make friends with anyone with access to a pool/large body of water.
Tori Carew, 10 daily product manager
"Put a wet facecloth in the freezer for a few mins then pop it on your forehead."
Myles Davies, 10 daily video editor
"Drink lots of cold beer."
Cheers to that!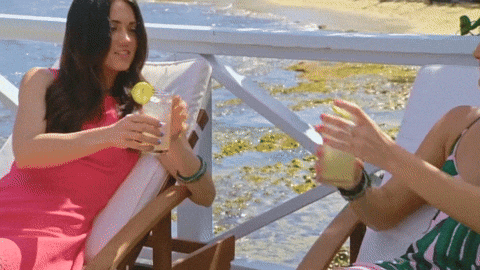 Graham Wylie, 10 daily Facebook fan
"We put solar panels on the roof four years ago and now the house feels as though there is air conditioning. The panels shade the roof and create a buffer from the hot sun."
Kristy Everett, 10 daily video producer
"I live in an old brick house with no aircon and if we know it's gonna be really hot first thing in the morning we shut all windows, doors and close all the blinds and make the house like a cave. I know it seems counter-intuitive but it works for us!"
READ MORE: How To Protect Pets As Australia Heads Into Heatwave
Melbourne Period Project, 10 daily Facebook fan
"Freeze small pieces of fruit such as grapes and cut strawberries to eat throughout the day."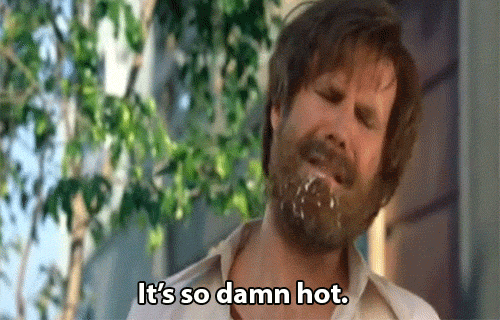 Kelly Smyth, 10 daily social media producer
"Switching off the plugs in your room ... they still emit heat apparently."
Claire Isaac, 10 daily contributing editor
"Don't burn candles -- they make the room warmer."
Carolann Berry, 10 daily Facebook fan
"Eat lots of icy poles."
We need a box of Frosty fruits, STAT!
And let's not forget about our furry friends, either.
Lawrence Champness, 10 daily social media editor
"Put ice cubes in water for the cats and dogs."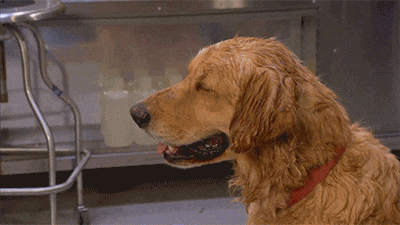 Got a hot cool tip? Share it with us on Facebook:
Feature image: Giphy.