We Louvre What Beyoncé And Jay-Z Are Doing For Art Tourism
Apparently, and it's all thanks to the pair's music video for their song 'APES**T'.
According to the Louvre itself, they welcomed a record 10.2 million visitors last year -- the most in any museum in the history of the world.
Here's an actual quote from a press release put out by the Louvre:
"No other museum in the world has ever equaled this figure."
Hot damn.
The previous record was 9.7 million visitors in 2012 when the museum inaugurated its Islamic Art section and held exhibitions on Leonardo da Vinci and Raphael.
READ MORE: How To Get Beyoncé's Pretty Purple Lip Colour This Spring
But credit for this latest tourism boost goes to a couple of more modern artists -- Beyoncé and Jay-Z.
The pair -- performing under the name The Carters -- filmed their exquisite music video for their song "APES**T" in the famed museum and the Louvre is crediting that video for the record visitor numbers.
In the video, the pair performs in front of the Mona Lisa, the Venus de Milo and other famous artworks. It's been viewed nearly 150 million times on YouTube.
READ MORE: Beyoncé And Jay-Z Dropped A Surprise Album, Filmed Iconic Video In The Louvre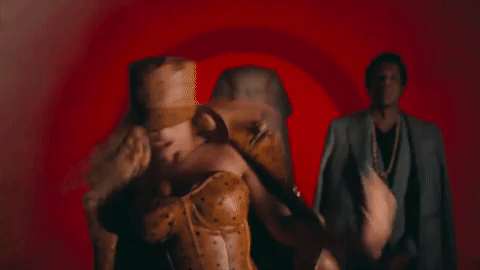 When the video first dropped back in July, the Louvre was quick to jump on the bandwagon, even offering fans a guided tour based on the artworks featured in it.
The 90-minute tour showcased 17 pieces in the museum's collection -- including the Winged Victory of Samothrace sculpture and the Venus de Milo.
Who knew art could be so cool, right?
Feature Image: YouTube