Are Hot Cross Buns Hopping Into Shops Earlier Than Ever?
We've only just slept off our Christmas food comas -- and our New Year's hangovers -- and a certain baked Easter treat is already on shelves.
In 2018, Easter falls on April 21. That's 108 days away (at time of publishing, anyway.)
Yet Coles and Woolies have already rolled out the hot cross buns.
It feels like this happens earlier and earlier each year, doesn't it?
READ MORE: Study Finds Intermittent Fasting Isn't Really Any Better Than Counting Calories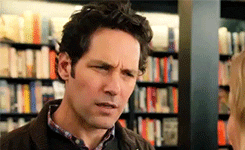 You've barely taken a breath between left-over Christmas mince pies when BOOM it's time to make way for yet another seasonal baked good.
So are these delicious Easter buns hopping into shops earlier and earlier?
Yes, and no.
Woolworths officially launched their hot cross buns -- called HXBs by people in the biz -- on January 2.
Rewind back a year, and keen-eyed shoppers spotted the edible Easter treat on shelves as early as December 26 -- that's Boxing Day -- in 2017.
By our calculations, Woolies have held their buns back for eight whole days.
This tweet is unavailable or no longer exists.
This year Coles pipped Woolies at the post, with a spokesperson confirming to 10 daily that the supermarket rolled their buns out nationally on December 28.
Lucky bun-lovers were able to get their fix as early as Boxing Day, as some stores received their ingredients a "day or two" early.
In 2017, News.com reported that Coles' national rollout of hot cross buns officially occurred on January 3.
So, out of the two supermarket giants, it was Coles that couldn't wait to spread that Easter spirit, releasing their HXBs almost a week earlier than they did last year.
Haters or lovers?
Despite getting our knickers in a knot about the 'early' arrival of HXBs every year, it looks like us Aussie really do love 'em.
The numbers just don't lie. Woolies' customers gobbled up over 72 million hot cross buns in 2017 -- a 10 percent GROWTH in popularity year on year. That's literally three buns for every single member of the population.
In January alone, Woolworths sold over 10 million buns. So while we were Tweeting our complaints and shock on the one hand, with the other we were quite literally stuffing our faces with said offending baked good.
Talk about eating our words.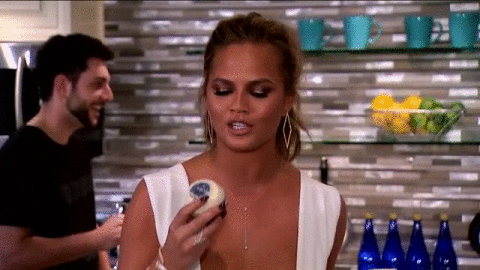 Coles reported that they also sold "millions" in January 2017, and told 10 daily that this year's buns are already proving "very popular."
In fact, category manager Freddie Hancock said some hardcore HXB fans took to social media to lament that they couldn't find the buns on Boxing Day.
We complain when they're there, and when they're not. You just can win, can you Coles?
READ MORE: Did Your Grandparents Make You Fat? Answer: Probably
New buns on the block
Along with the brand-spanking new hot cross bun ice cream, Woolies has brought back their traditional HXBs -- they're a best-seller -- along with last year's popular brioche style.
If you're after something a bit different and unusual get your gob around one of Coles' five new flavours which include Sticky Date & Butterscotch and Salted Caramel.
Gluten-free folks can enjoy their new chocolate gluten-free buns as well.
Feature image: Instagram/@lampard_bari, Giphy.