What Your 2019 Motto Should Be Based On Your Star Sign
It's the time of the year again, or rather, the end of it.
Most of us are still hungover from the year that was, while desperately trying to psych ourselves up for the year to come.
To help you organise yourself mentally and spiritually, we spoke to psychic Rose Smith, who is the owner of the psychic network Absolute Soul Secrets, and she gave us some hard truths about what 2019 has in store and tips about how to deal with all the drama it will bring.
READ MORE: We Asked A Psychic For Her 2019 Predictions About World Events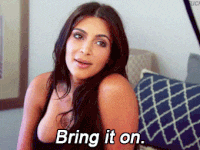 Aries - "Manage Yo' Money"
"They've got huge changes around their finances and what they value," said Smith. "They've also got the planet Uranus going in their second house which means erratic income."
Taurus - "Reinvent Thyself"
"Taureans have got Uranus in their first house which helps to foster a personal reinvention of their identity," Smith said. "They will also begin to get a clearer view of their deeper self."
Smith said that typically Taureans "love beautiful things" and like to "enjoy life", but in 2019 they will see that there's another side to life that they don't often look at.
READ MORE: The Simple Ways You Can Strengthen Your Intuition
Gemini - "Healthy Body, Healthy Mind"
Smith said that Gemini's will enjoy the fruits of Jupiter in their sixth house of health and well-being.
"Through that, they will get a huge health boost," she said. Smith added that Geminis can also expect to experience a "major spiritual awakening" thanks to Uranus in their twelfth house.
Cancer - "Challenge Accepted"
Cancerians will 2019 to be "quite challenging" according to Smith.
"They've got Pluto and Saturn in their seventh house of marriage and partnerships -- which means this will be a challenging year," she said. "They have to let go of the past which will help to bring in new relationships. If they're already in a deep relationship it will go deeper."
Smith cautions Cancerians to make sure they "maintain their independence" adding that it "could be a very emotional year".
READ MORE: Can You Make Someone Fall In Love With You With A Spell?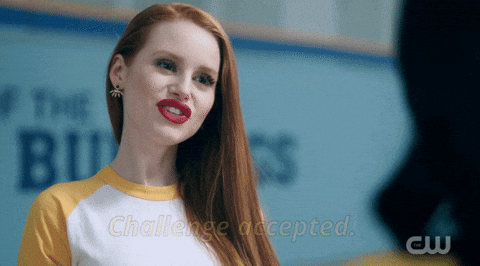 Leo - "Mix It Up"
Smith said that Leos will have Saturn and Puto in their sixth house -- which is the house of wellbeing, health and work. But she's quick to caution the work is "routine work -- boring everyday work".
"They might struggle and have some frustrations around their everyday work routine," she explains. "So it might be important to prepare to change their everyday routine in the New Year".
Smith added they can expect an "expansion in their social status" as well.
Virgo - "Get Ready To Party"
Smith said Jupiter will move into Virgo's fifth house -- which is the house of fun and leisure.
"They can prepare themselves for lots of fun and socialising and leisure and pleasure," she said. "It's a great year for relationships, especially those they don't deal with serious issues."
Smith said that Uranus will move into Virgo's ninth house, which will bring "new ideas, teaching and writing, and overseas connections".
READ MORE: This Is What It Means When You Can Control Your Dreams
Libra - "Trust In Karma"
"There will be some deep karmic issues around home and family coming up in 2019," Smith warns. "It won't be easy".
Smith said the issues will "come from the past" and "will need to be dealt with".
On a more positive note, Librans will enjoy the fruits of Uranus moving into their eighth house in March which will focus on "sex and other people's money". "There will either be a lot of sexual opportunities or financial ones," she said. "Importantly, any kind of money they get will have come from someone else -- like an inheritance."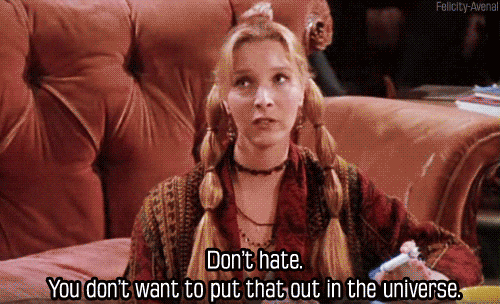 Scorpio - "Reinvention, Revolution and Rebellion"
Smith said that Scorpios will experience changes around their relationships "especially marriages or partnerships" thanks to Uranus moving into their seventh house.
"There will also a be a change in their value system -- so what they used to value in the past will change," she said.
Sagittarius - 'Go Big Or Go Home"
Smith said that Jupiter will move into their first house which will "change their idea about who they are".
"Sagittarian's can expect to showcase much bigger personalities this year," said Smith. "They're going to expand their horizons and maybe even travel overseas".
READ MORE: Is Ben Affleck A Lowkey Psychic? An Investigation
Capricorn - "Learn To Love The Chaos"
Smith said that Capricorns "can usually be quite serious" but 2019 will see them "learning to be more spontaneous without structure".
"They need to learn to go with the flow," she said. "It can be quite scary for them at first because they like to think about things for a while before doing them."
Aquarius - "Go Deeper"
Aquarians can be prepared for some "big changes around home and family", according to Smith.
"I feel like this will involve buying or selling real estate," she said. "But mainly it's around a second home -- like an investment."
Smith went on to warn that Aquarians could also be confronted with a number of "spiritual issues which will bubble up from their self conscious".
Pieces - "Find Your Tribe"
Smith said that Pisceans will experience Saturn and Pluto in their eleventh house which is "all about social status and friends".
"They need to try and connect with their true tribe of friends and not just the hangers-on," she said.
Feature Image: Fox