Meghan Markle's Due Date Might Be Closer Than We Realised
The Duchess gave a subtle hint to fans and it's got us shook.
When Kensington Palace first announced Meghan's pregnancy they revealed that the Duchess was due to give birth in spring 2019.
Now, the first day of spring (in the UK, at least) is March 20th -- so most of us had been following that timeline for Meghan's bub to make its highly-anticipated debut.
But now it appears that timeline could be just a tad bit off if Meghan's recent comments to royal fans are anything to go by.
READ MORE: Meghan And Kate Were Fashionable -- Not Feuding -- For The Royal Christmas Day Church Service
During her Christmas Day stroll with the rest of the royal clan, Meghan, when asked by a fan if she was excited to give birth said this:
"We're nearly there"
But that's not all.
According to another royal watcher who also asked Meghan about her pregnancy, the Duchess told her she was "excited" because "there wasn't long left to go".
READ MORE: The Royals May Have Gone A Tad Overboard With Their Christmas Tree
Yesterday's Christmas Day stroll also helped to put to bed all those persistent rumours of a right royal bust-up between Meghan and Kate, with the sisters-in-law looking happy and relaxed.
The pair walked arm-in-arm with their husbands and chatted like old friends as they made their way into the St Mary Magdalene Church in Sandringham, Norfolk, seemingly putting any whispers of a feud to bed.
READ MORE: The Queen Just Made A Subtle Nod To Meghan Markle's Family Drama
The royal family also appears to have softened their outward displays of emotion when it comes to personal drama.
For her annual Christmas message, Queen Elizabeth touched on Meghan's family drama, making a special mention of the need to "respect others".
Her Maj also went on to herald the season's message of peace and goodwill, encouraging people to respect each other even when they harbour the most deeply held differences.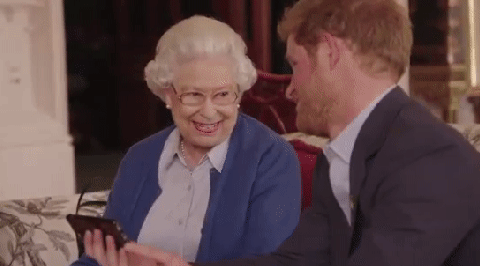 Feature Image: Getty