The Queen Just Made A Subtle Nod To Meghan Markle's Family Drama
Ahh, it's Christmas time. What better time then to rehash all those old rows with your relatives.
Honestly, if you don't have a blow-up with someone in your family over the holidays then did you even celebrate Christmas at all?
It's this awkward, undying family-drama between the members of Meghan Markle's family that, more than anything, makes us nod in acknowledgement and go "Girl, we know how you feel".
READ MORE: Adele Dropped By A Community Kitchen With Meghan Markle And Prince Harry
It appears Queen Elizabeth also relates to the Markle Drama, making a special mention of the need to "respect others" in her annual Christmas message.
Samantha, are you listening to this?
According to excerpts released by Buckingham Palace on Monday, Her Maj will tell the world that the season's message of peace and goodwill needs to be heeded as much as ever, and people should respect each other even when they harbour the most deeply held differences.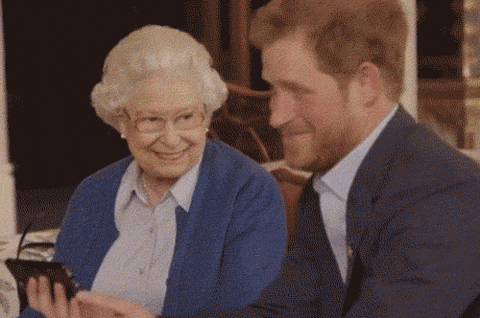 The Queen is also expected to speak warmly of the importance of family and friendship following a big year in royal weddings, including Prince Harry and Meghan's extravaganza.
"Through the many changes I have seen over the years, faith, family and friendship have been not only a constant for me but a source of personal comfort and reassurance," she will say.
Although most of us will no doubt enjoy putting our feet up over the festive season, the 92-year-old royal is showing no signs of slowing down.
Her Maj witnessed another grandchild, Princess Eugenie, also tie the knot this year, and welcomed her sixth and seventh great-grandchildren.
READ MORE: Meghan Markle Brought Her Mum To Her Cookbook Launch And Yep It Was Pretty Darn Cute
READ MORE: The Outdated Royal Protocol Meghan Markle Just Smashed
She'll be spending Christmas as usual at her Sandringham Estate in Norfolk, eastern England, where she will be joined by other members of the Royal family.
Feature Image: Getty