Hot Summer Reads For Everyone -- Whether You're A Bookworm Or Not
If your New Year's resolution is to read more, here are some books to get you off to a good start.
Whether you're a mad crime fan, or into something more cerebral -- or maybe you just want a good old easy beach read -- the kind folks at Allen & Unwin have shared their top picks for this summer's hottest books.
Read on to find the ideal page-turner hand-picked just for you.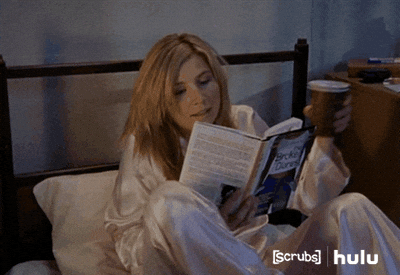 Life on the Leash
Perfect for: lovers of romance.
In this easy beach read, dog trainer Cora's orderly life is disrupted when the ridiculously hot -- and totally unavailable -- Charlie walks into her life. Luckily, Cora already has an admirer in the form of the lovable yet geeky Eli. But falling in love is never a walk in the park, as Cora discovers.
The Clockmaker's Daughter
Perfect for: historical fiction devotees.
Readers are in safe hands with Morton, whose works have sold over 11 million copies to date. Her sixth book is a tale of murder, mystery and thievery that took place in the summer of 1862. It's slowly unwound by several different voices -- including a young archivist on a search for truth -- over multiple time periods, hooking you in until the last word.
Normal People
Perfect for: the smart young woman in your life.
Normal People is Dublin author Rooney's highly-anticipated follow-up to 2017's acclaimed debut Conversations with Friends. Her latest offering explores issues like domination, legitimacy and privilege through the relationship between two very different but intertwined people.
READ MORE: A Love Letter To The AWW Children's Birthday Cake Book
The Beastie Boys Book
By Michael Diamond and Adam Horovitz.
Perfect for: hip-hop fans.
Diamond and Horovitz -- aka band members AD-ROCK and Mike D -- have for the first time ever penned the story of Beastie Boys, one of the longest-lived hip hop acts in the world. The pair tracks the genre-defining rap outfit's highs -- the overnight success of their debut album Licensed to Ill in 1986 -- and lows, notably founding co-member Adam 'MCA' Yauch's death in 2012.
Lenny's Book of Everything
Perfect for: inquisitive minds.
Lenny's brother Davey is a giant -- he's only seven but already as tall as a man. His rare condition keeps the siblings at home where they pore over an encyclopedia that comes in weekly instalments via the post. The pair explores the world without setting foot outside, but Davey's deteriorating health forces Lenny to focus on home truths.
Rewording the Brain
Perfect for: cruciverbalists.
Not quite sure if you're a 'cruciverbalist?' For the uninitiated, it's a crossword junkie, something which author Astle definitely is. He cooks up cryptic crosswords for The Age and The Sydney Morning Herald and shares his hints and tips to solve them in his new book. After all, experts say a cryptic crossword a day can help keep memory loss at bay ...
Roxy's Little Black Book
Perfect for: the budding entrepreneur.
Roxy's little black book is actually pink but it is little, which is perfect for reading on the go -- something which busy, career-minded millennials are always on. It's packed full of advice and hot tips from the PR mogul who built her empire on intuition, common sense and an unbreakable work ethic.
READ MORE: The Most Popular Audiobooks For Book Lovers Day And Beyond
Wedderburn
Perfect for: true crime addicts.
Hailed as contemporary Aussie true crime at its best, this "true tale of blood and dust" will make the hairs on the back of your neck stand up and then some. Cuskelly's account of a grisly triple murder in Central Victoria in 2014 is by turns chilling and enchanting and has multiple layers of murk just like the successful podcast S-Town.
Widows
Perfect for: film buffs.
La Plante has penned more than two dozen international bestsellers so it's little wonder that her 1983 female-led heist thriller has been adapted into a film. The book follows women -- played by Viola Davis, Michelle Rodriguez and Elizabeth Debicki in the film -- who take up the reigns on their dead husbands' botched robbery.
Feature image: