11 People Explain What 2018's Most-Searched-For Word Means To Them
US Dictionary Merriam-Webster has named 'Justice' as its most-searched-for word in 2018.
From the birth of the #MeToo movement to the raging debate about off-shore detention, it's no wonder the word 'Justice' played such a pivotal role in our collective consciousness this year.
But what does it actually mean to people on a daily basis?
10 daily decided to ask everyone from newsreaders to politicians to comedians what the word 'Justice' means to them.
Here's what they said:
"I'm just not surprised given it's been the year of the #MeToo movement. There is also a great sense of injustice that's pervaded all walks of life. While I say I'm not surprised, I'm equally saddened to hear that's the state of affairs. For me, justice means fairness and righting wrongs. Giving people a voice who don't have one." - Sandra Sully, 10 daily managing news editor
"I feel like justice is a very personal, subjective concept (outside of legal justice of course.) We shouldn't try to force our opinion of what justice is or isn't onto others. Individuals achieve a sense of justice on their own terms and that's fine." - Gillian Wolski, 10 daily lifestyle reporter
"For me, justice is the desire to see the world put right, the deep sense of morality that makes us fight for a cause and stand up against oppressors, that makes us scream at the top of our lungs at the lady trying to take eighteen items through the express lane. Justice is the little guy taking on the fat cat, the honey badger scratching the lion's nose, the Swedish crime drama on SBS out-rating Dancing With The Stars. Justice is seeing your worst enemy humiliated by the publication of their thirsty DMs. It's the most beautiful thing in the world." - Ben Pobjie, writer and comedian,
READ MORE: Sandra Sully On Exam Results: 'I Never Had A Plan'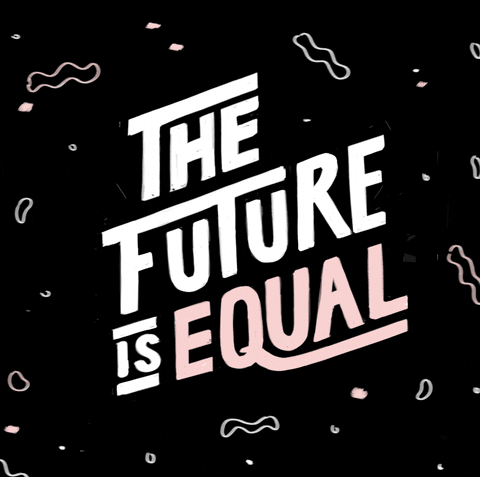 "To me, 'justice' represents long, slow, hard-won satisfaction -- it's the lamb shanks of words. In 2018 justice feels like Chris Dawson being arrested for the (alleged, but come on) murder of his wife thirty-six years ago. It's watching Donald Trump stew in his own turmeric-coloured juices while special counsel Robert Mueller investigates him. It's watching women chip away at institutionalised sexism. And it's me pouring a gin and tonic after, at most, fifteen minutes of physical exercise." - Jo Thornely, author
"Justice is about fairness. That all members within a society are afforded the same rights of that society. That society will defend those rights, adjudicating fair outcomes when its members' rights are contravened," - Wade Shipard, 10 daily video team lead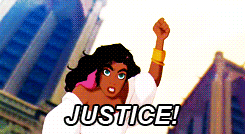 "The word 'justice' means less about crime and punishment to me than it does about equality of opportunity. A just society is one that does all it can to make sure that its citizens are judged by the content of their character, not the contents of their knickers or the colour of their skin. It offers equitable access to education to all children regardless of their luck in the lottery of birth and it makes sure all work is rewarded fairly including caring duties and domestic work. It does not turn a blind eye to imbalances of power or opportunity and it regards every human being as intrinsically worthy of compassion and respect just because they are human. That is what justice means to me." - Jane Caro, author
"Justice is the goal, but we're not there yet. Australia will have justice when more than a tiny fraction of rapes end in a court conviction, and when sexual harassment brings consequences, not shame, silence, and more abuse. The good news is that fearless, extraordinary women and men across the country are doing the necessary work as we speak to make this happen; the #MeToo movement was just the start." - Alex Bruce-Smith, 10 daily news reporter
"For me, justice is mostly about people getting heard. By that, I mean getting a fair hearing. Whether it's having their say on an issue, getting their day in court or having trust in our institutions to deliver outcomes, Australians receive justice when due process is followed. In years gone by we have largely linked justice to the legal process, but today the role of social media and social networks is broadening the ways in which it can be applied and thought about." - Peter van Onselen, 10 network political editor
"The area of justice that most concerns me are the pitiful sentences given by Australian courts to the perpetrators of sexual crimes against children. The example that haunts my dreams is the murderer of Daniel Morcombe.
"In 1993 Brett Peter Cowan, while living in the Northern Territory, lured a six-year-old boy from a caravan park to an area filled with burnt out cars. There he brutally sexually assaulted and attacked the little boy, and then just left him there. How long do you reckon he served? Have a guess? 3.5 years. 42 months in prison for almost killing a six-year-old boy. And almost certainly ruining his life.
"He moved to Queensland, whereby 2003 he was free as a bird and that's when he abducted and murdered Daniel Morcombe. Now, had Brett Cowan attacked an adult in this way, chances are, if you look at case histories, his sentence would have been much longer and he might even have been safely incarcerated in 2003.
"The only explanation I can seem to find when looking into these ridiculously lean sentences is precedent. That's the way it's always been done. Even if the government says you can give a longer sentence, because no one else has done it, the next magistrate or judge won't. The saddest part is that clearly, in the history of our justice system, the worth of children has constantly been seen as less than the worth of adults. And I don't see that ending any time soon. Which is the greatest injustice of all." - Angela Bishop, Studio 10 entertainment editor
"Justice means being able to work and live in a safe, healthy and respectful environment. For too many women and girls, this just isn't the case. Justice means being able to stand up for ourselves, call out bad behaviour and know that action will be taken. On a very personal level, justice means knowing that the work I do will help make our community and planet a safer and healthier place for my daughter." - Sarah Hanson-Young, Greens senator
"Justice to me is making things a level playing field once and for all, so that all women who have had to remain silent don't have to any more, and all men take responsibility for things they've done that maybe made a woman feel weird or uncomfortable or afraid -- regardless of whether they meant to or not. Justice is that young people are taught that joking around is one thing, feeling threatened is another, whoever you may be. Justice is starting over." - Claire Isaac, contributing lifestyle editor
Feature Image: Getty