Just Another Reason To Wear Your Ugly Xmas Sweater With Pride
An airline is offering priority boarding to passengers wearing ugly Christmas sweaters, so get on board!
Alaska Airlines passengers sporting their ugly Christmas sweaters loudly and proudly will receive special treatment in the form of priority boarding on Friday, December 21.
It's all in honour of National Ugly Holiday Sweater Day, and it isn't the first year the airline -- which calls itself the "merrier carrier" -- has got into the festive spirit.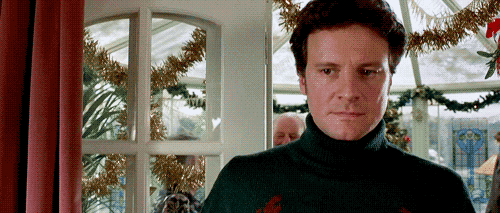 Last year, AA also gave wearers of UCSs (that's Ugly Christmas Sweaters) some VIP love, which can be a godsend at such a busy travel time of the year.
Get on board
Even though we're yet to hear word of any airlines down under participating in such a warm and fuzzy gesture -- Qantas, Jetstar, Virgin, you listening? -- we reckon UCSs are still a go Down Under.
READ MORE: Pudding Boobs Are Here To Wish You A Mam-Merry Christmas
Really, is there any better way to show your allegiance to on Mr. S. Clause than struggling into a ridiculous-looking, hot and itchy garment? No there is not.
Without further ado, here is our Xmas gift to you -- a wrap up of the fugliest Chrissy sweaters you can buy.
Feliz Navidad, people!
ASOS DESIGN Christmas jumper, $50.
Silver Spoon Lifestyle Women's Light Up Reindeer Sweater, $78.57.
BG Couture Co. Ugly Christmas Sweater, $38.96.
Boohoo Elf Christmas Jumper, $22.50.
READ MORE: Deck The Halls With Brows Of Holly 'Cause Xmas Tree Eyebrows Are Now A Thing
Tipsy Elves Fireplace Adult 2 Person Ugly Christmas Sweater, $95.99
uglychristmassweater.com Black 3-D Ugly Christmas Sweater with Stuffed Moose, $94.
Morph Suits Knitted Crackling Fireplace Christmas Jumper, $61.
Feature image: Walt Disney Pictures.