Is All That Chocolate That Got Spilled Across A German Road Still OK To Eat?
Don't cry over spilt cocoa.
The streets of Germany have run thick with the colour of brown after a tank overflowed at a local chocolate factory.
The spill -- clearly a contender for the most distressing event of 2018 -- occurred in the western German town of Werl late Tuesday.
READ MORE: WTF Is Organic Wine And Is It Better For You?
This tweet is unavailable or no longer exists.
According to Reuters, the chocolate ended up hardening on the chilly streets, forcing 25 brave firefighters to arm themselves with warm water, shovels and torches to rid the streets of the delicious mess.
"Despite this heartbreaking incident, it is unlikely that a chocolate-free Christmas is imminent in Werl," the fire department said in a statement.
A Christmas miracle indeed.
The Associated Press reports that the spillage occurred due to a "small technical defect".
READ MORE: A-CHOC-alypse: Tonnes Of Milk Chocolate Spills Across Polish Highway
Unsubstantiated accounts of the incident reported seeing this man running from the scene:
Of course, the most important question of all is: Can you still eat the chocolate? Could we add marshmallows and nuts and make a giant rocky road?
Well, according to ChocolArts chocolatier Arthur Lazarou, the answer is a resounding 'no'.
"There's absolutely no way to salvage the chocolate if it's got bitumen or gravel in it," he told 10 daily. "Once it's got particles of sand or road grime in it ... you can't use it."
Lazarou went on to say what we're all thinking: "It's so terrible. What a waste."
READ MORE: Firefighters Tasked With Cleaning Up A Tonne Of Spilled Chocolate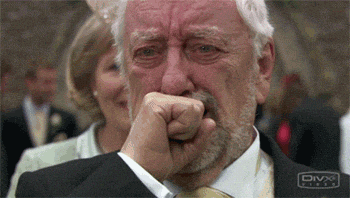 The chocolate spill isn't the first time humanity has been forced to reassess the 'three-second rule'.
Remember earlier this year when a truck carrying around one million chicken nuggets crashed and spilt its contents all across the Hume Highway in Melbourne? #NeverForget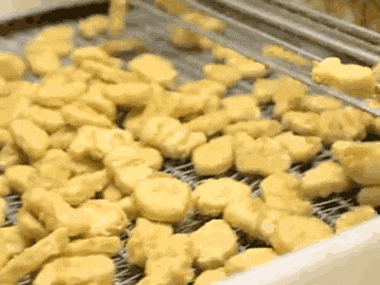 Or what about that time a fermentation tank at a wine distillery in Italy spilt more than 30,000 litres of prosecco.
Then there was the time a street in the southern French city of Trebes turned purple as wine from a nearby warehouse leaked into the road after flash floods hit the road.
Let's all take a moment to remember our fallen food heroes.
Gone too soon, but never forgotten.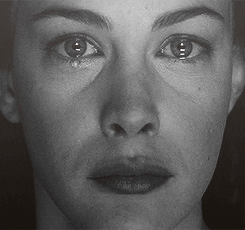 Feature Image: Getty