Songs To Have Sex To This Christmas
Jingle balls.
Forget the ho ho ho, this Christmas, and go for a little oh, oh, oh instead. Sorry, but according to new research, all we want for Christmas is... well, some action.
And that we love nothing more than a festive f..., er we mean bonk, to a good old Christmas tune. Santa Claus is coming after all.
According to research undertaken by sex toy retailer Lovehoney, 55 percent of us have more sex during the holiday season, but what Christmas songs get our bells jingling?
I think you will be surprised to know that one song clearly wins. Clue: It's by Mariah Carey.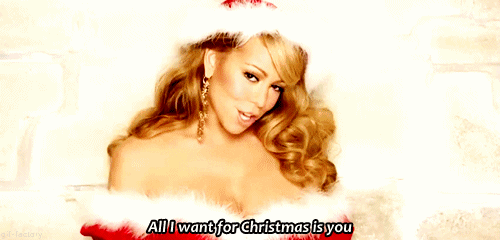 Yes, Mariah's classic hit "All I Want For Christmas" tops the chart for the song Australia is most likely to have sex to over the festive period.
READ MORE: Decoding The 'No Label' Relationship Trend
Other songs guaranteed to get us in the sack -- Santa's or otherwise -- include "Baby It's Cold Outside" by Dean Martin (which it clearly isn't if you're spending Christmas down under) and "Last Christmas" by Wham!.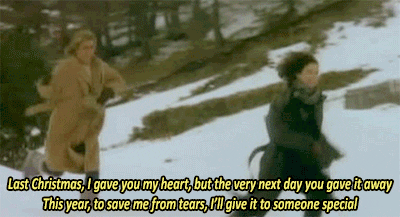 Top 5 Christmas songs:
"All I Want For Christmas" - Mariah Carey (22 percent)
"Santa Baby" - Eartha Kitt (11 percent)
"Baby It's Cold Outside" - Dean Martin (9 percent)
"It's Beginning to Look A Lot Like Christmas" - Michael Buble (8 percent)
"Last Christmas" - Wham! (5 percent)
The research went further too -- they also revealed that 45 percent of Australians are turned on by the heat (what chafing?) and we love, well, giving and receiving on Christmas Eve (25 percent). And the gift giving doesn't end when Christmas is over -- we also love nothing more than some new year nookie -- our favourite day for sex over the holiday period is New Year's Eve (28 percent). No rest for ye merry gentlemen...
READ MORE: The 6 Bedroom Habits Playing Havoc With Your Sex Life
And as to where we're hanging our stockings over the break, a huge 86 percent have had sex in their childhood bedroom while visiting family.
Wowser.
One more finding we at 10 daily were astounded to read.
44 per cent said they have bought a sex toy as a gift for someone and 27 percent of those surveyed have had sex while dressed up as Santa's Little Helper.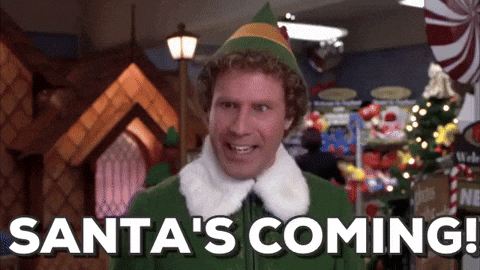 We just don't know what to think anymore.
Dick the halls, one and all.