Meghan Markle 'Gave Out Party Bags Of Weed' At Her First Wedding
The Duchess of Sussex's dad, Thomas, has revealed the very curious goodie bag she gave guests.
So, while they might not be on speaking terms, that hasn't stopped Meghan's dad from spilling the beans on what went down at her first wedding to TV producer Trevor Engelson in Jamaica a few years back.
In an interview with the Daily Mail, Thomas Markle said Meghan had "planned everything down to the tiniest detail" including a gift she gave guests before all the officialities began.
What was it, exactly? Well, our girl gave out party bags filled with marijuana.
READ MORE: Serena Williams Just Gave Meghan Markle Some Straight Up Real Talk
According to Thomas, it was no big deal given where wedding was being held: "It's illegal, but it's no big deal in Jamaica. It's almost customary down there."
Papa Markle went on to say that he gave his party bag away as he doesn't smoke weed -- and neither does Meghan "to the best of my knowledge".
This isn't the first time reports have emerged about Meghan's first wedding, in which it was described as being way less stuffy than her second one to Prince Harry.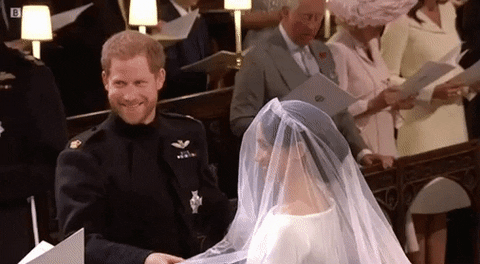 According to The Sun, one guest previously said that: "The ceremony was over very quickly, in about 15 minutes. Then everyone hit the dancefloor. It seemed they all just wanted to party."
Meghan and Trevor ended up calling it quits just two years later citing "irreconcilable differences".
READ MORE: Who Is Samantha The Panther, Meghan Markle's Aussie Private Secretary?
The pair had been together for ten years.
Trevor is still continuing to work in the film and TV industry. He's currently a film producer and also works as a manager for screenwriters, actors and novelists.
Feature Image: Getty