Dreams Do Come True -- Matthew McConaughey Can Now Talk You To Sleep
Everything's going to be alright, alright, alright, alright...
It's like they've been reading our minds. Kind of. You see, long have we had very interesting dreams about Matthew McConaughey -- and now at least part of those dreams can come true.
And no, not those parts.
You see, if you've ever fantasised about McConaughey whispering in your ear at night, now there's an app for that.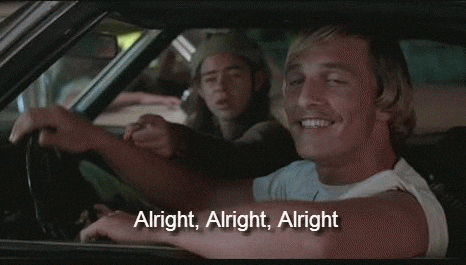 Is it hot in here?
Calm -- that app that helps you relax and sleep thanks to meditation among other things -- has a section called "Sleep Stories" right? They're the kind of tales where you drift off before the end -- it's like a warm hug and usually sees you off to the land of nod quick smart. We're talking Stephen Fry reading about lavender in Blue Gold, that kind of thing. Blissful.'
READ MORE: None Of Us Are Getting Enough Sleep And Here's How To Fix It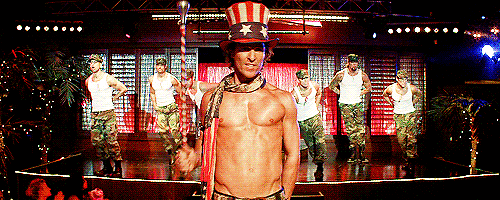 But -- wow -- the most recent bedtime story is a little different. It's 35 minutes of Mathew Freaking McConaughey talking in his Texan drawl.
To you.
In Bed.
In his story which is called Wonder and written by Chris Advansun, McConaughey talks us through a short story all about "a grandfather explaining the magic of the universe and of life itself to his granddaughter."
But, you know, it's McConaughey so... we got a bit lost... something about an old man.... life... something else...
READ MORE: This Food Waste App Helps You Save The Planet And Money, Too
What a way to get us into bed quick smart.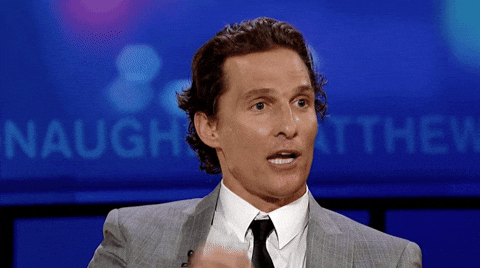 Goodnight. Sweet, sweet dreams.
Feature image: Warner Bros